Create The Best Clubhouse In Golf
Unlock new revenue opportunities and new experiences to stand out from the competition
"

Our Full Swing Simulator has been a great addition to Rams Hill. There are so many ways for our guests and members to use the simulator. Our members enjoy weekly league play and it is rented for events & kids parties too!

"

– Bob Gelesko, Head Professional,
Rams Hill Golf Club
IT'S TIME TO GROW
The Clubhouse Experience You Need Is Here
Elevate your golf clubhouse into a destination of choice by installing a simulator, creating a vibrant hub that attracts your avid golfers, enhances your F&B program, and redefines the entire experience. Whether it's for a lesson, league night, event rentals or a way to keep the kids entertained, the options are endless.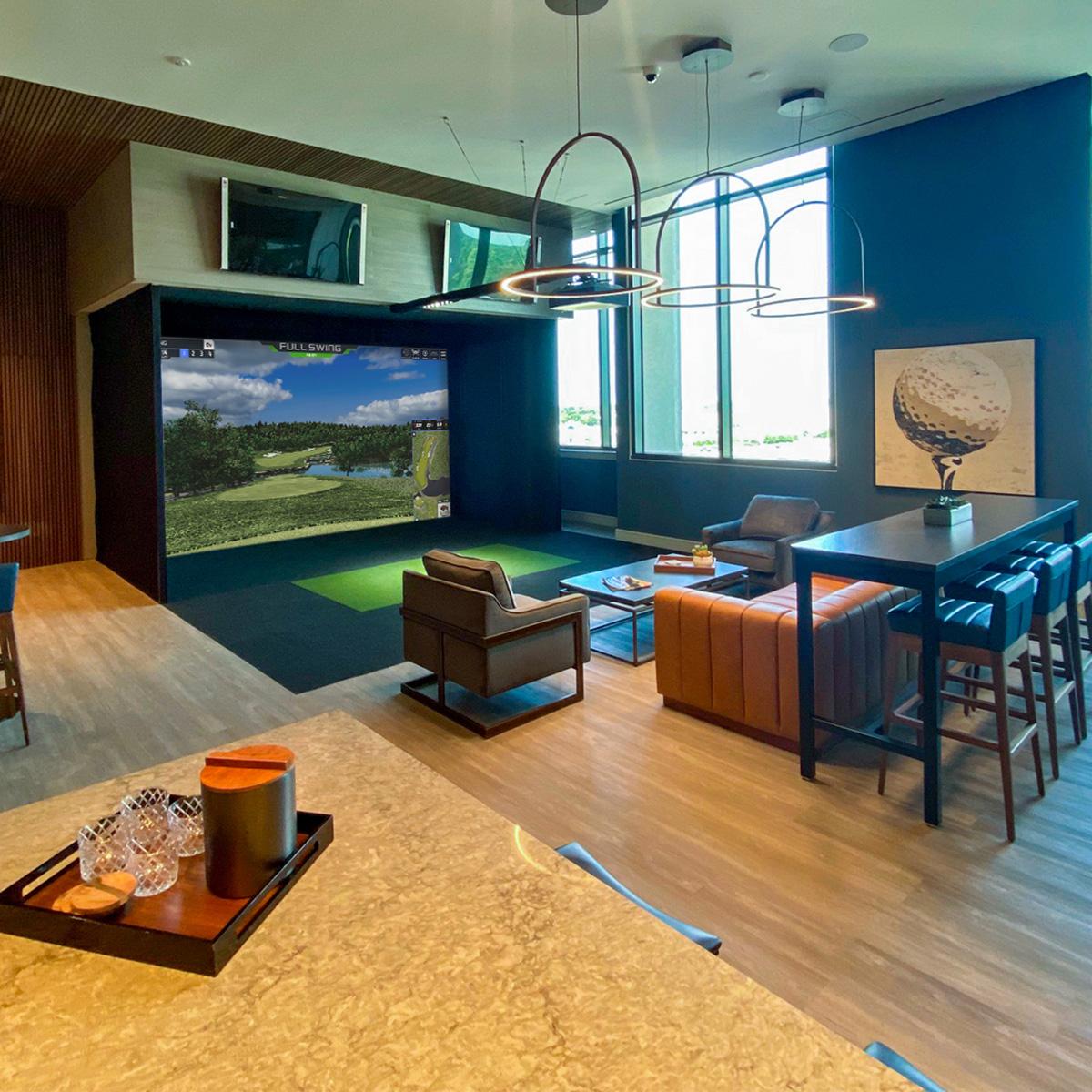 MODERNIZE YOUR CLUBHOUSE
Add The Ultimate Amenity & See R.O.I.
Installing a Full Swing simulator in your golf clubhouse is a strategic move that revolutionizes your venue into a modern haven for people to spend more time in than ever. It revitalizes the atmosphere, enhances your F&B offerings, and attracts a broader audience, ensuring your club's long-term success. Give your guest the ultimate interactive sports experience and become the go-to destination for all-ages.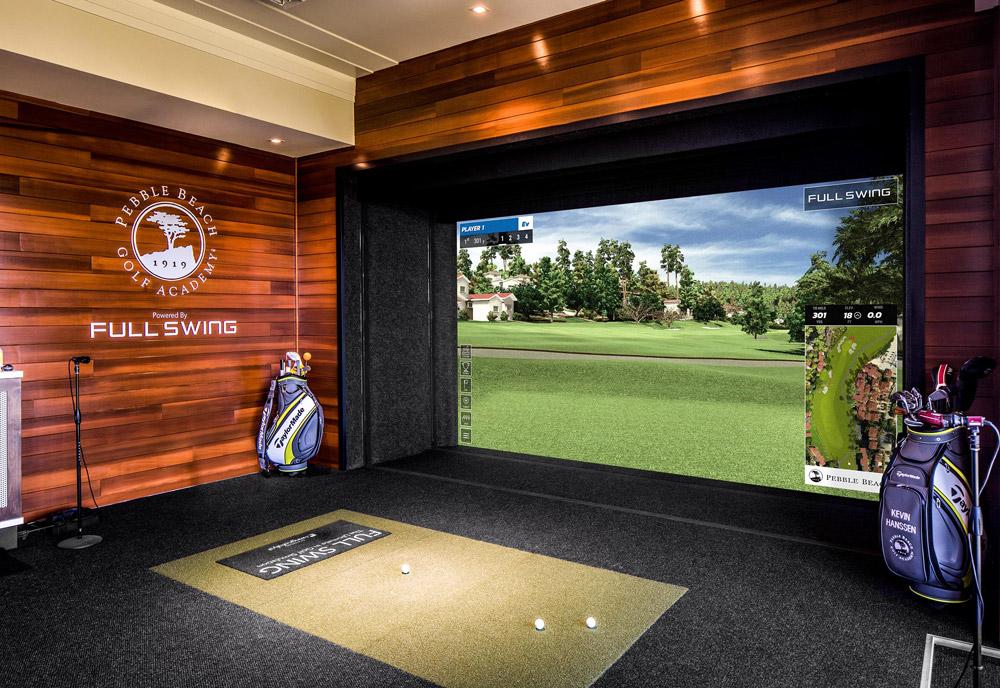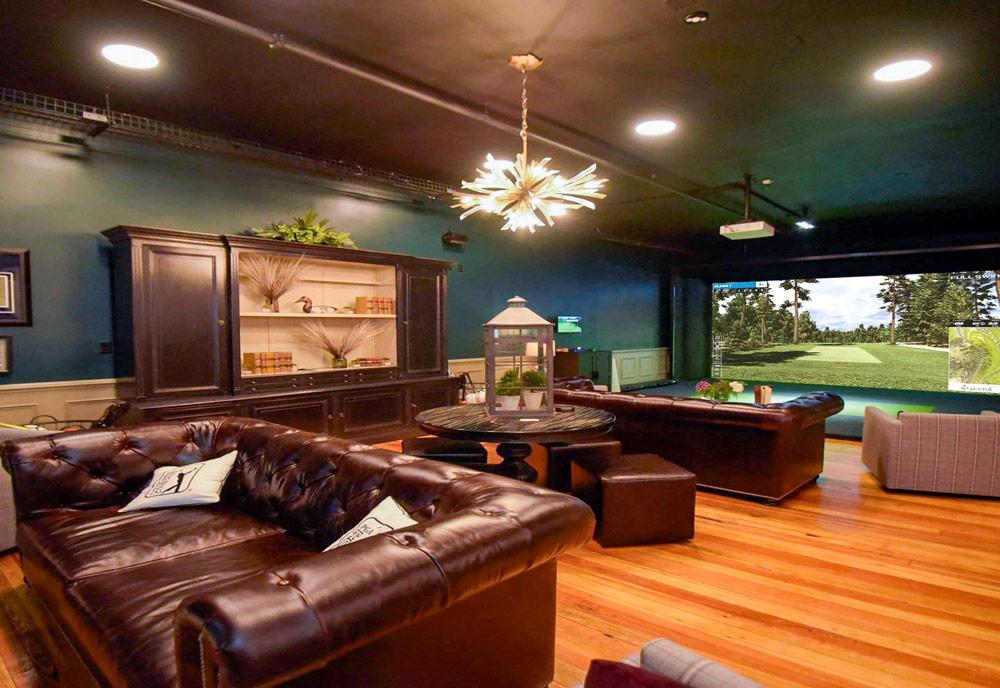 Reinvent Your Space for New Audiences
Create the most entertaining and profitable square footage in your clubhouse that will increase the frequency and amount of time spent in the clubhouse but also bring an entirely new audience looking to enjoy the new amenity that goes beyond golf.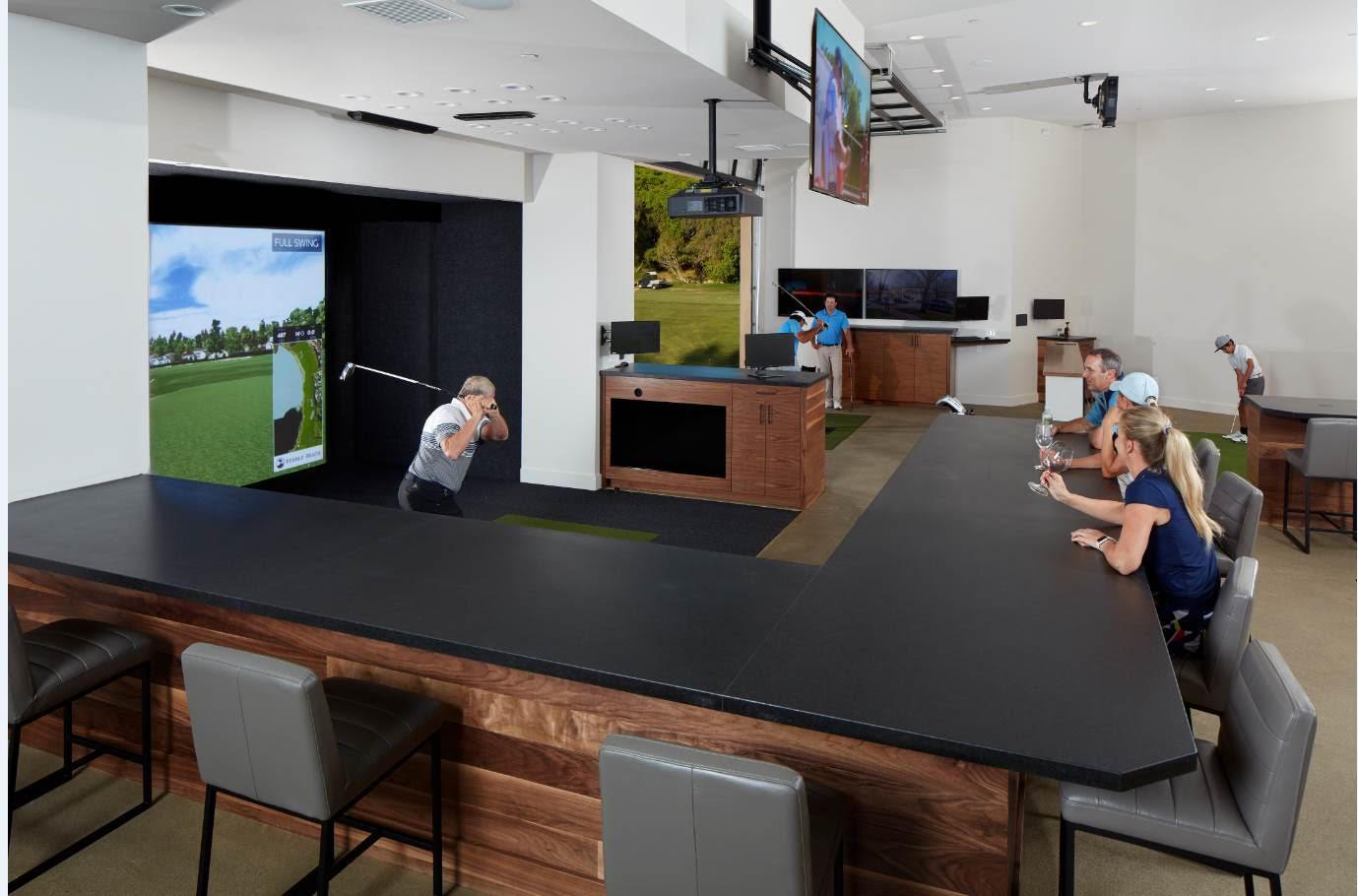 Return on Investment Beyond The Course
Elevate your food & beverage program beyond any thing you had previously imagined with new traffic more frequently to enjoy the clubhouse while getting a meal or drinks.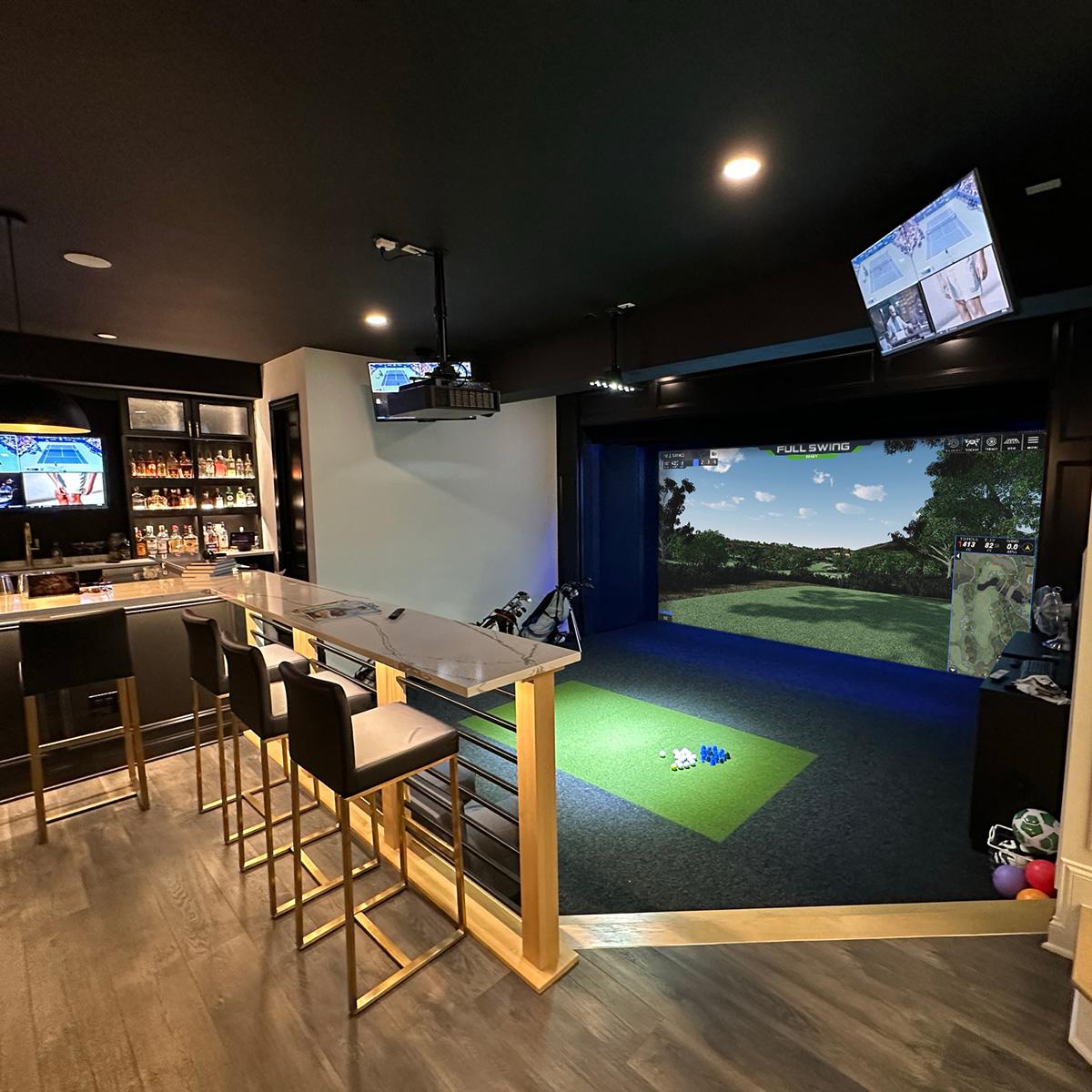 Upgrade The Experience Of Your Clubhouse
With over 30 years of experience, Full Swing can help guide your team to have the most successful and well-received update to your space that will result in the ultimate amenity enjoyed by everyone.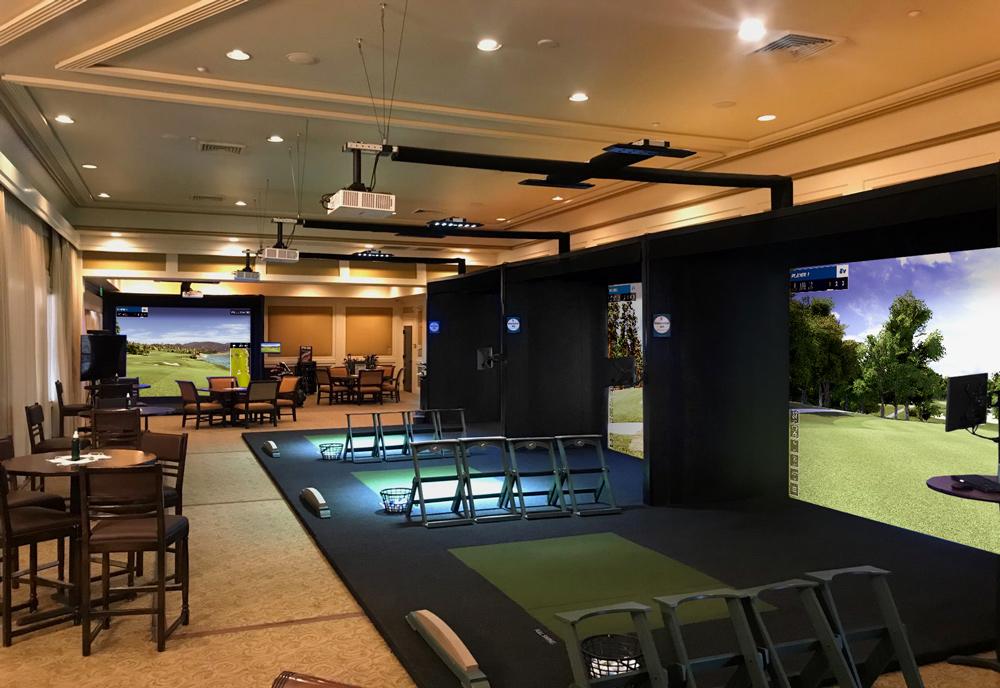 Full Swing Provides Everything You Need For Success
We won't ask you to source a variety of parts, we make it easy by handling everything you need for your simulator, all the way through installation and training.
Club GMs, See Why You Need Full Swing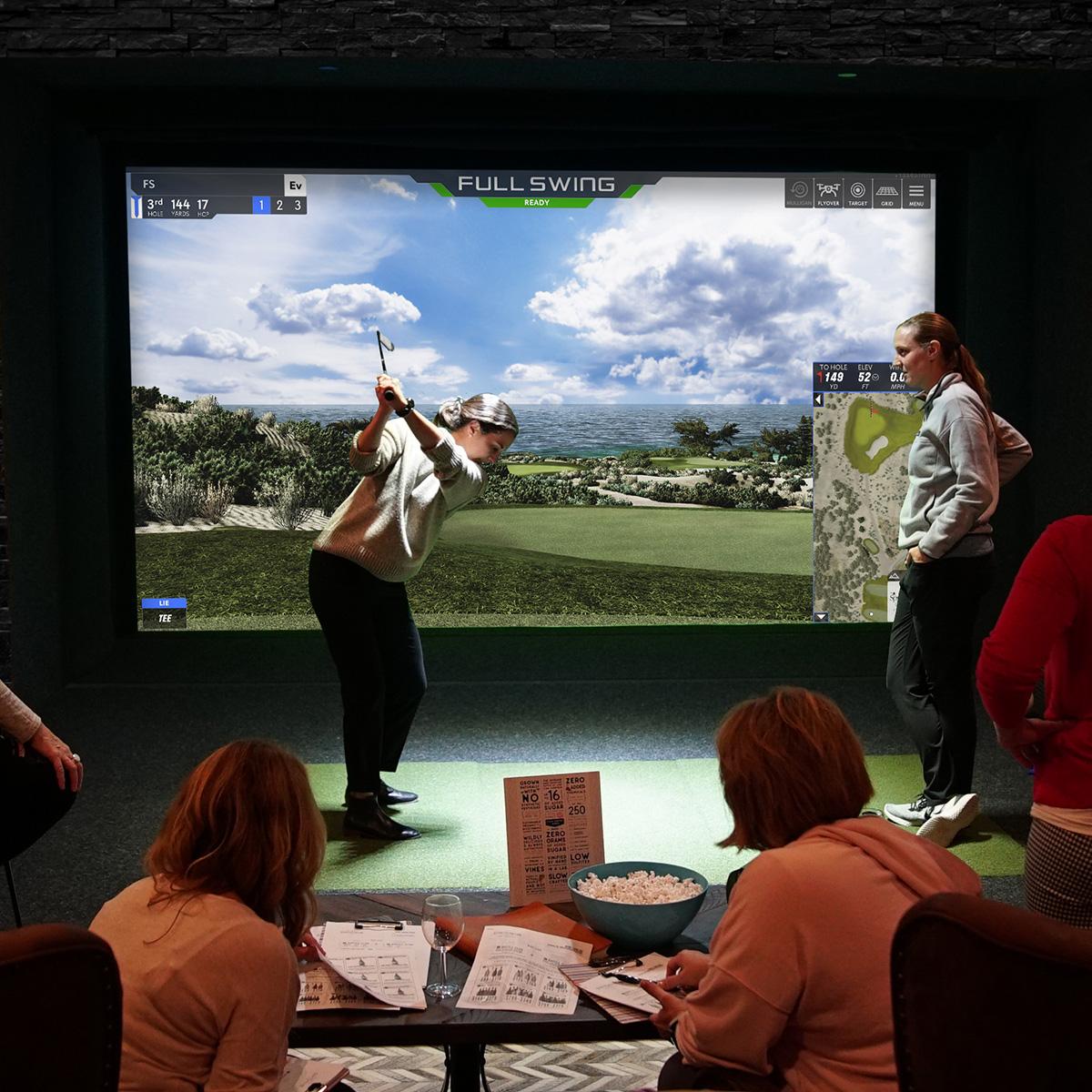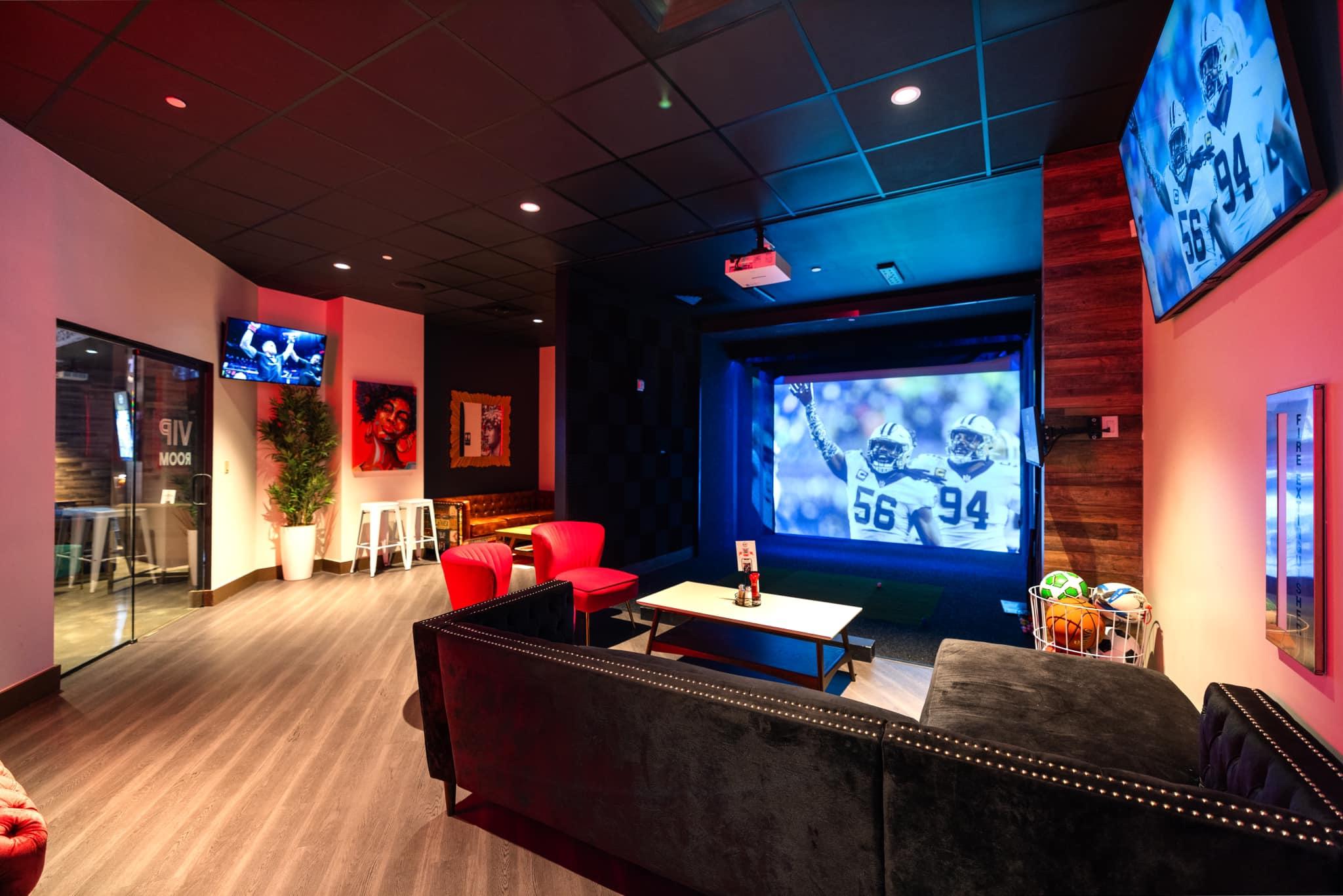 Golf Professionals, See Why You Need Full Swing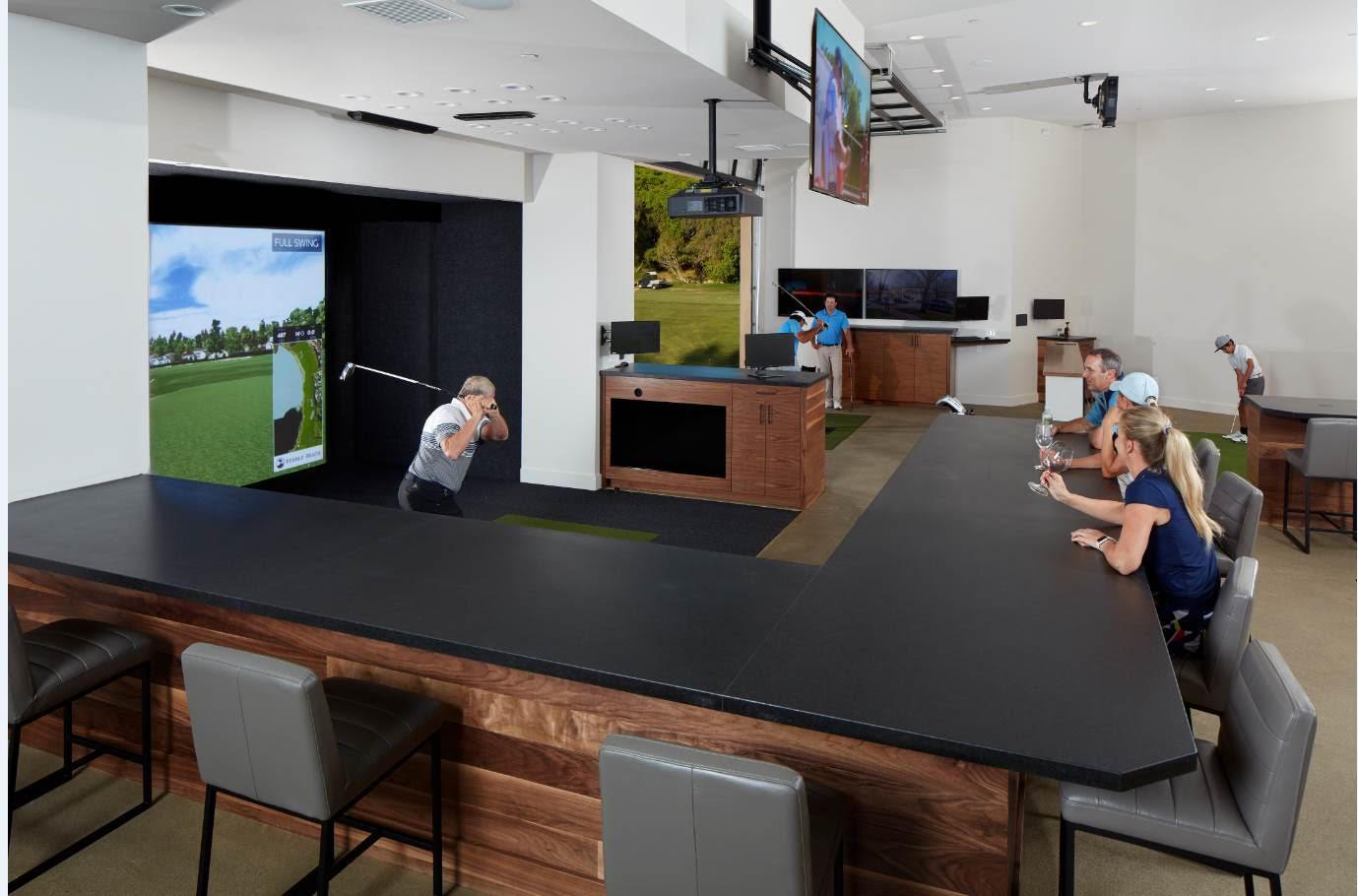 The Officially Licensed Simulator Of The PGA TOUR
It's time to let your guests play the courses they've been watching for years and experience some of the most iconic courses in golf.
The Most Realistic Ball Flight On The Market
Real ball flight with no delay, see how our Tri-Tracking Technology can give your golfers the experience trusted by Tiger Woods, Jon Rahm and more to fine tune their game.
Bring New Golfers To The Course
Whether you are looking to grow your junior program, introduce new members to the game or get your usual players to bring guests, the simulator is a way to get more players at your club.
League Nights, Lessons And More
Give your serious players a way to play more often in a whole new way or take a lesson like never before with instantaneous feedback.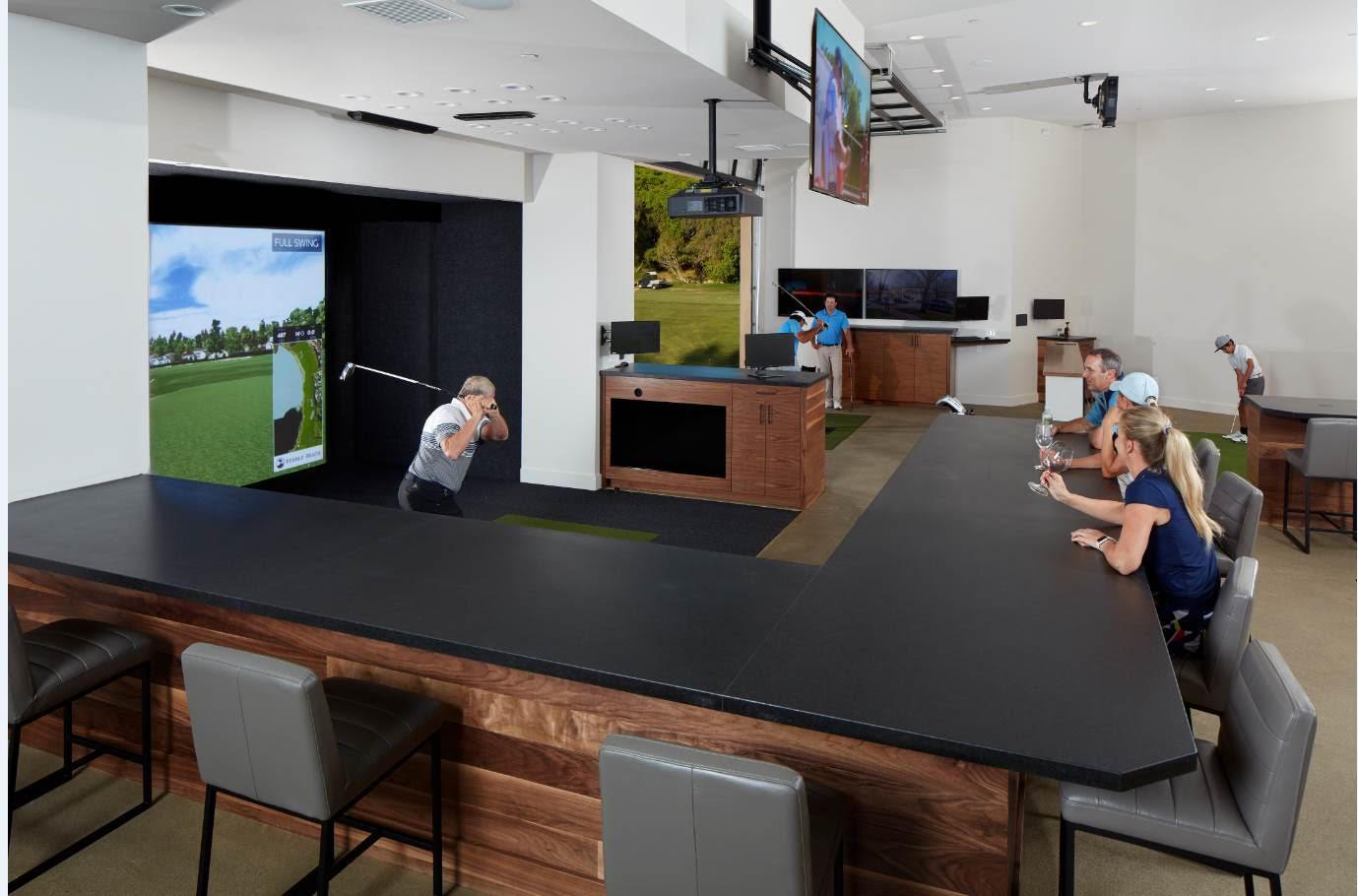 What Makes Full Swing Different?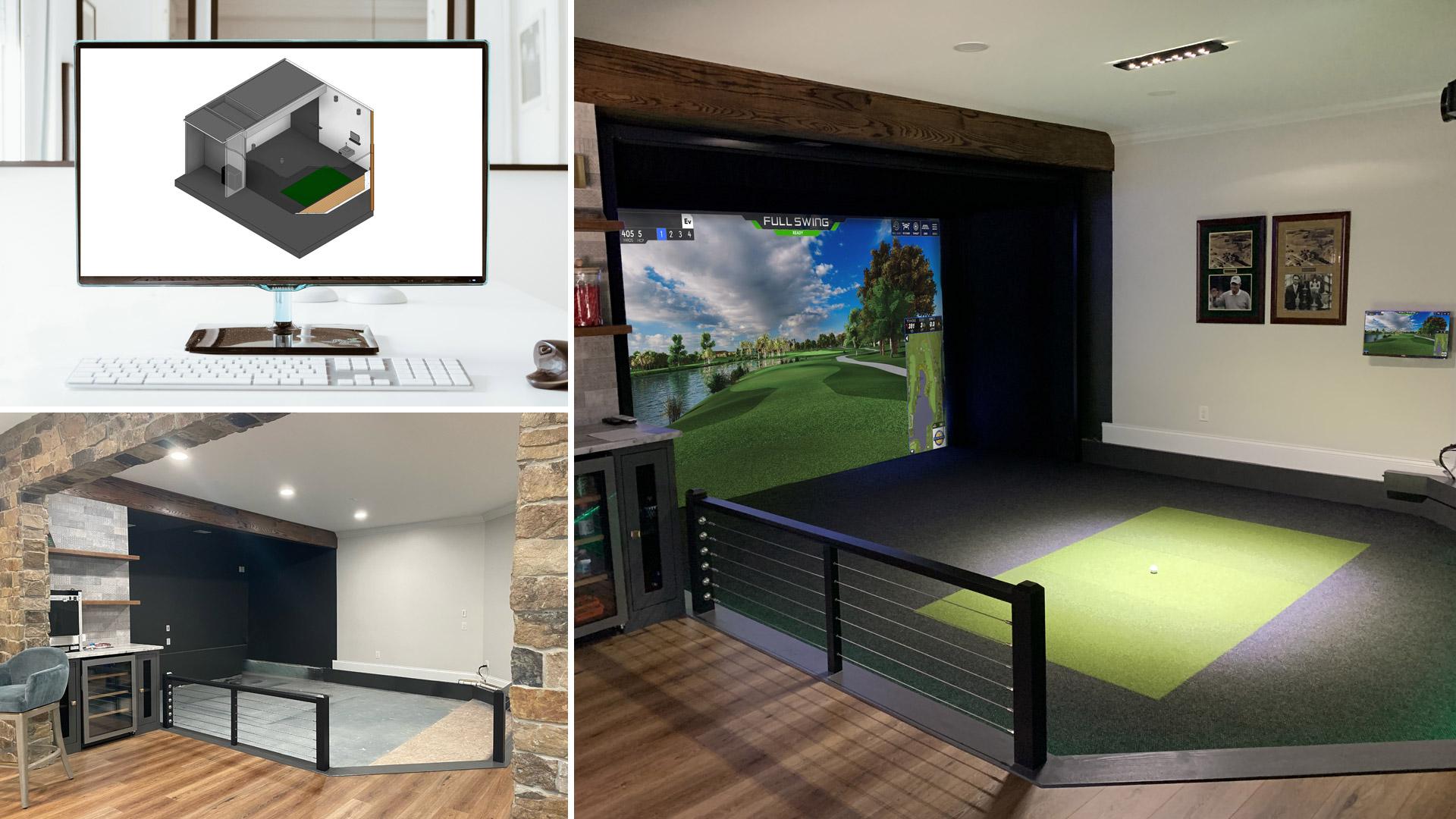 Full service Project Management And Installation
With over 35 years of installations worldwide, let our team get you started and help you grow with our client success team.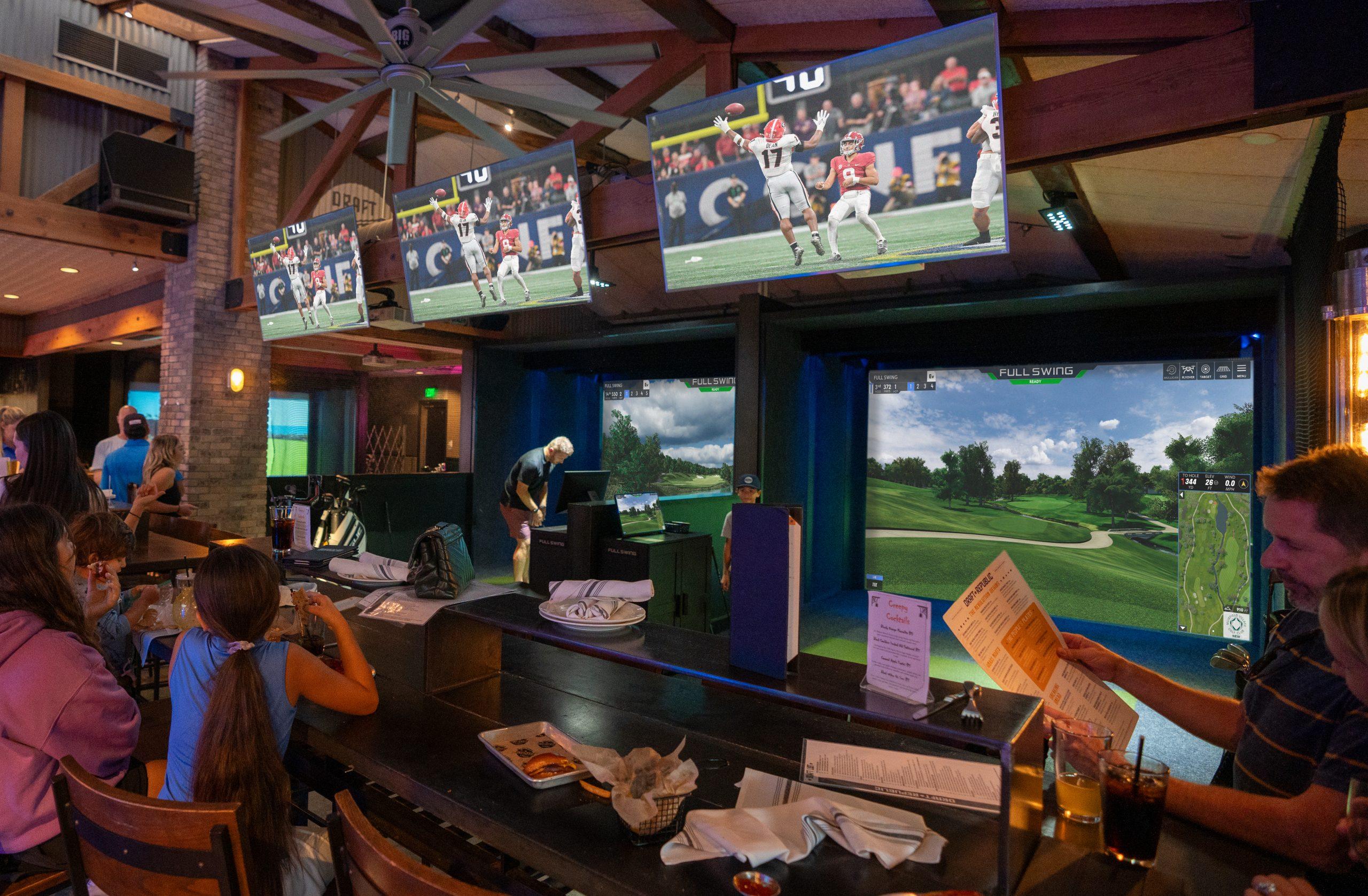 We Are The Unlock To Your F&B Year-Round
With the most iconic courses for your golfers and the most entertaining games for the rest, we keep people coming to your clubhouse again and again.
Frequently Asked Questions