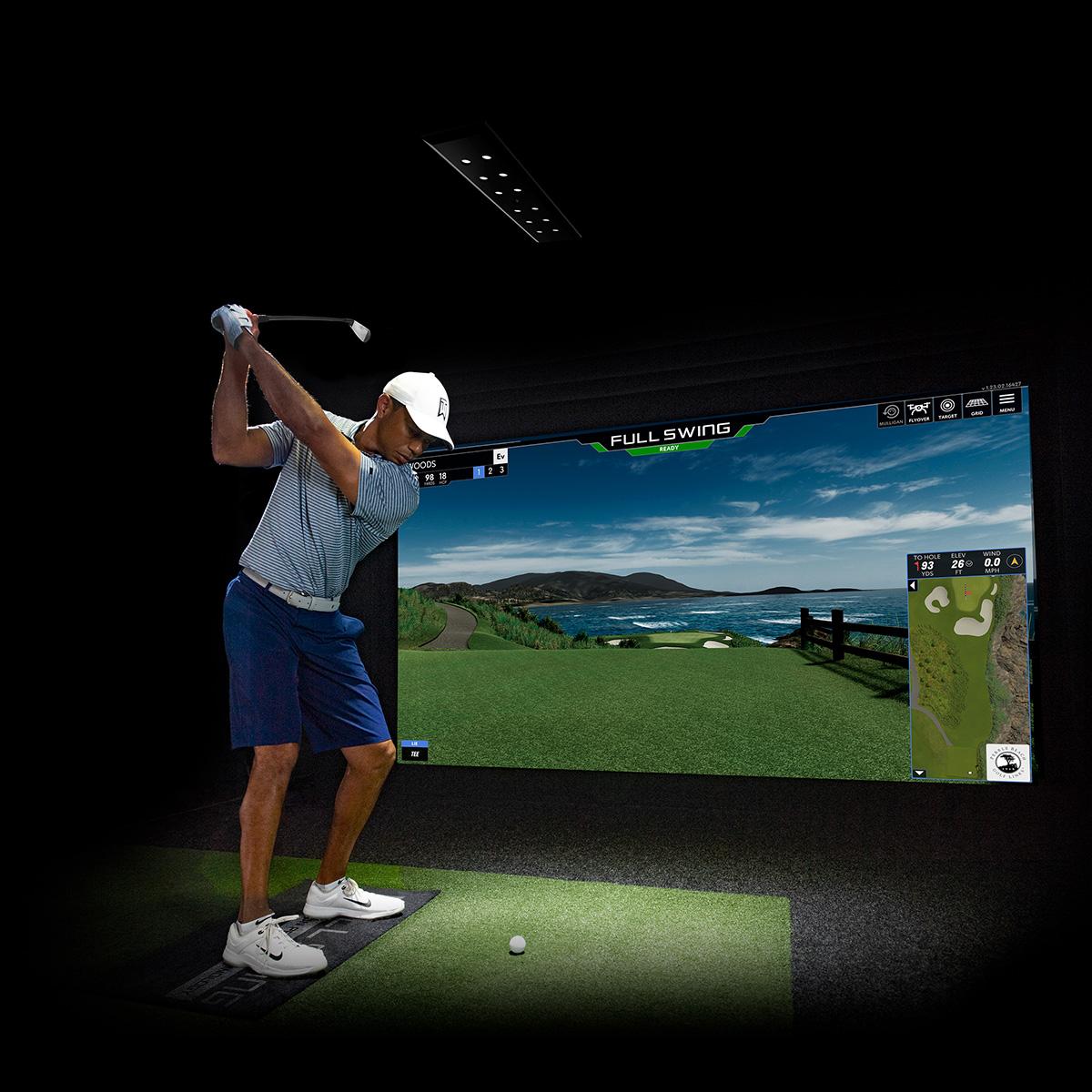 Tiger Woods
Trusts His Full Swing Golf Simulator, KIT Launch Monitor & Virtual Green.
"

What led me to Full Swing was it simulated exactly what I was doing on the golf course in the confines of my own home.

"

– Tiger Woods
International Victories
12x
"With Full Swing, having the ability to hit and shape shots at home, just allows me to focus on the tournament and focus on winning."
A winning percentage that bordered on a monopoly, being #1 in the world for 281 weeks in a row, or if that doesn't do it for you, winning 4 majors in a row by double digits en route to something so groundbreaking that it had to be named "the tiger slam."
Products Trusted By Tiger
UNLOCK YOUR GAME
Full Swing KIT Launch Monitor
The most innovative launch monitor in golf, powered by 5D-AI Machine Learning Enhanced Radar, gives Tiger 16 points of club & ball data along with the ability to review high-resolution videos of his swing from the on-board camera that are sent to our included Full Swing App.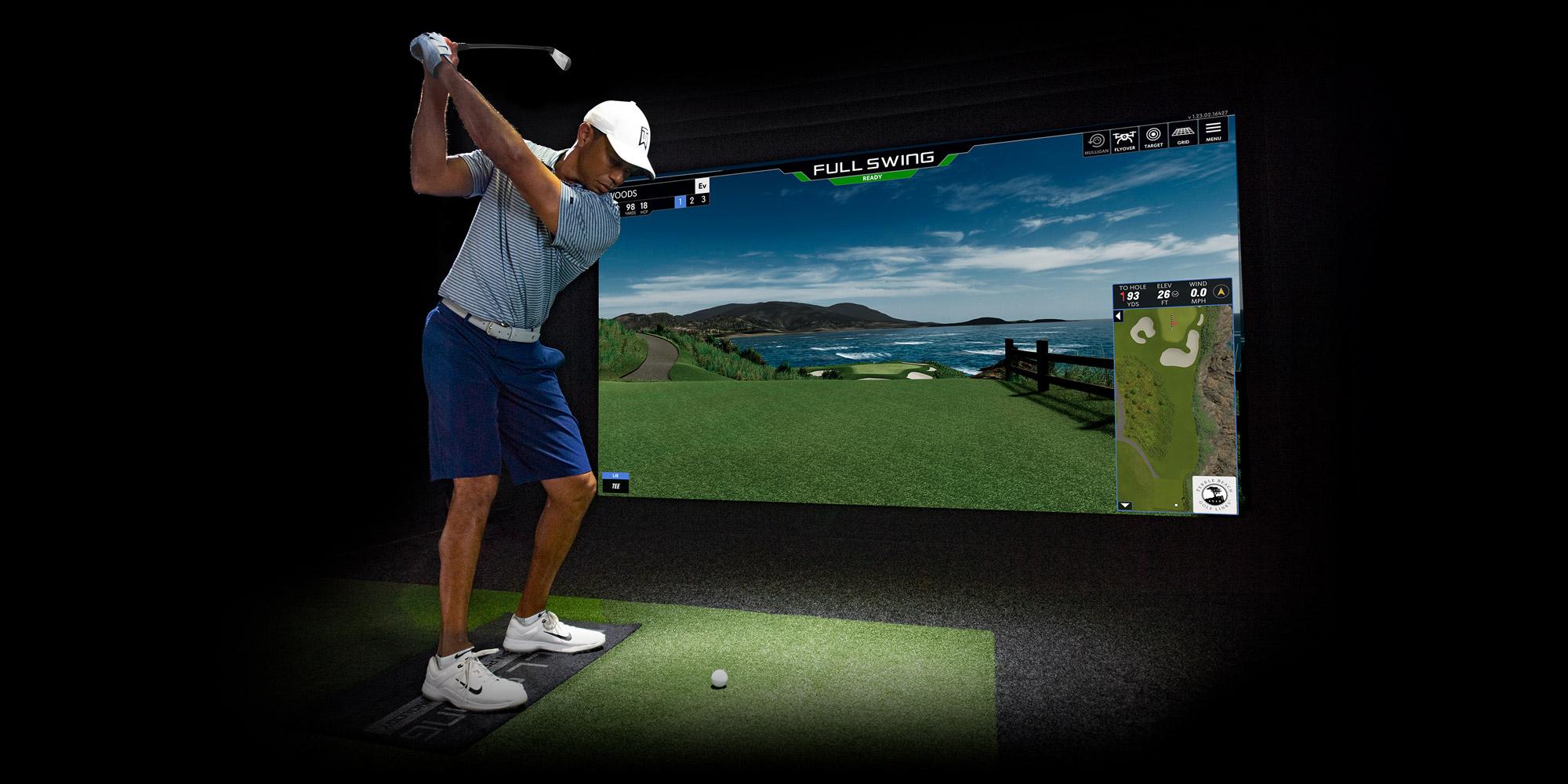 THE MOST ADVANCED SIMULATOR EVER
Full Swing Pro 2.0 Simulator
Thanks to Full Swing's Simulator technology, Tiger can be prepared for anything using customizable practice areas and playing the world's most iconic courses, all while seeing his real ball-flight on-screen with no delay.