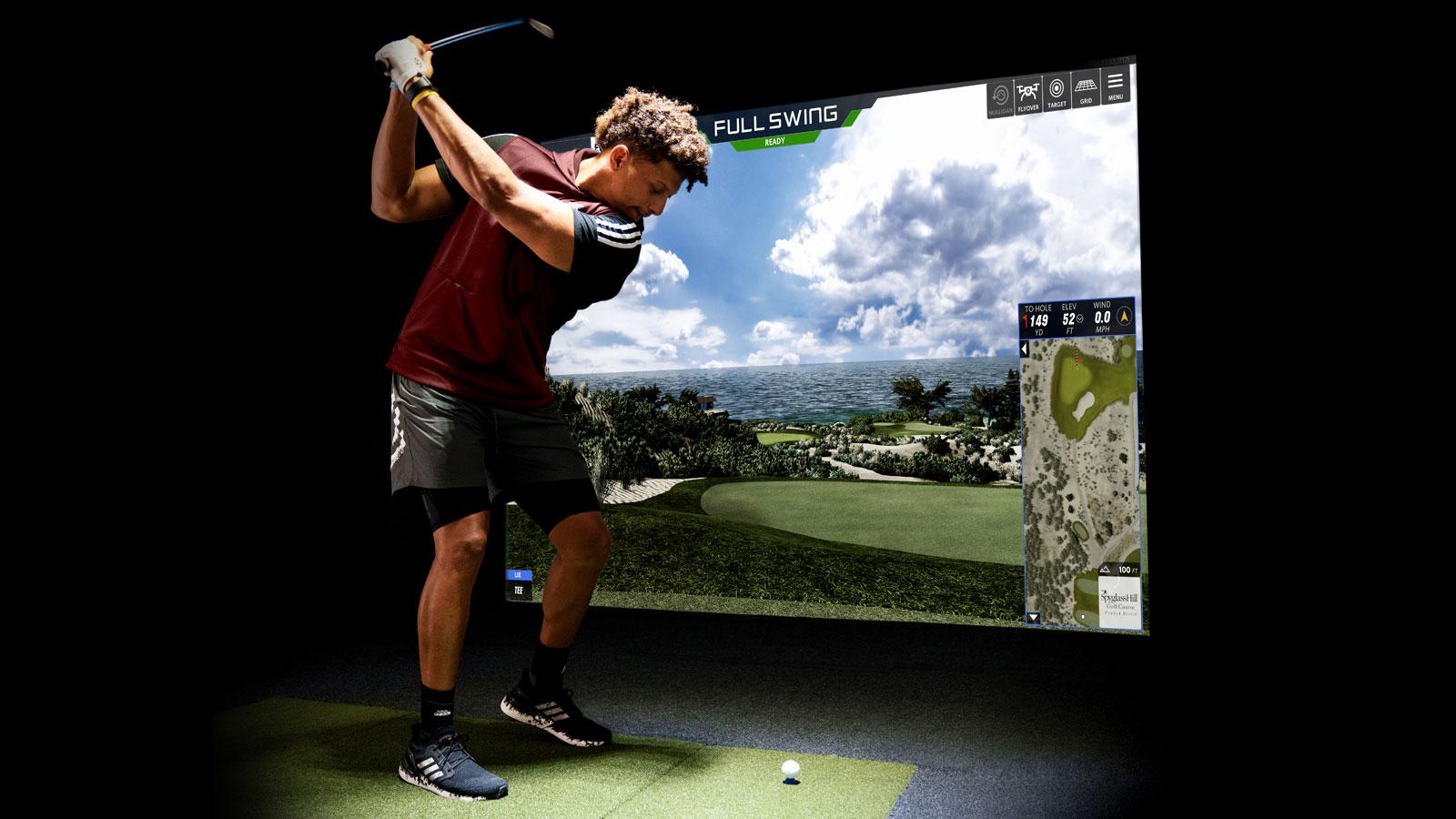 Patrick Mahomes
Trusts His Full Swing Pro 2.0 Simulator & Full Swing KIT
"

The technology is next level and to have it in the comfort of my own home is pretty sweet.

"

— Patrick Mahomes
"I knew we'd be spending a lot of the off-season at home, I had to get one put in our new house to work on my game."
This Super Bowl MVP is always looking for more time to escape. Whether from a pass rush on-field, to get to spend time with his growing family or to take care of his many business interests. When he moved to a new home he wanted to be only a few steps away from being able to play golf on-demand, so he called Full Swing to install a simulator in his garage as a getaway to work on his game on his time.
Products Trusted By Patrick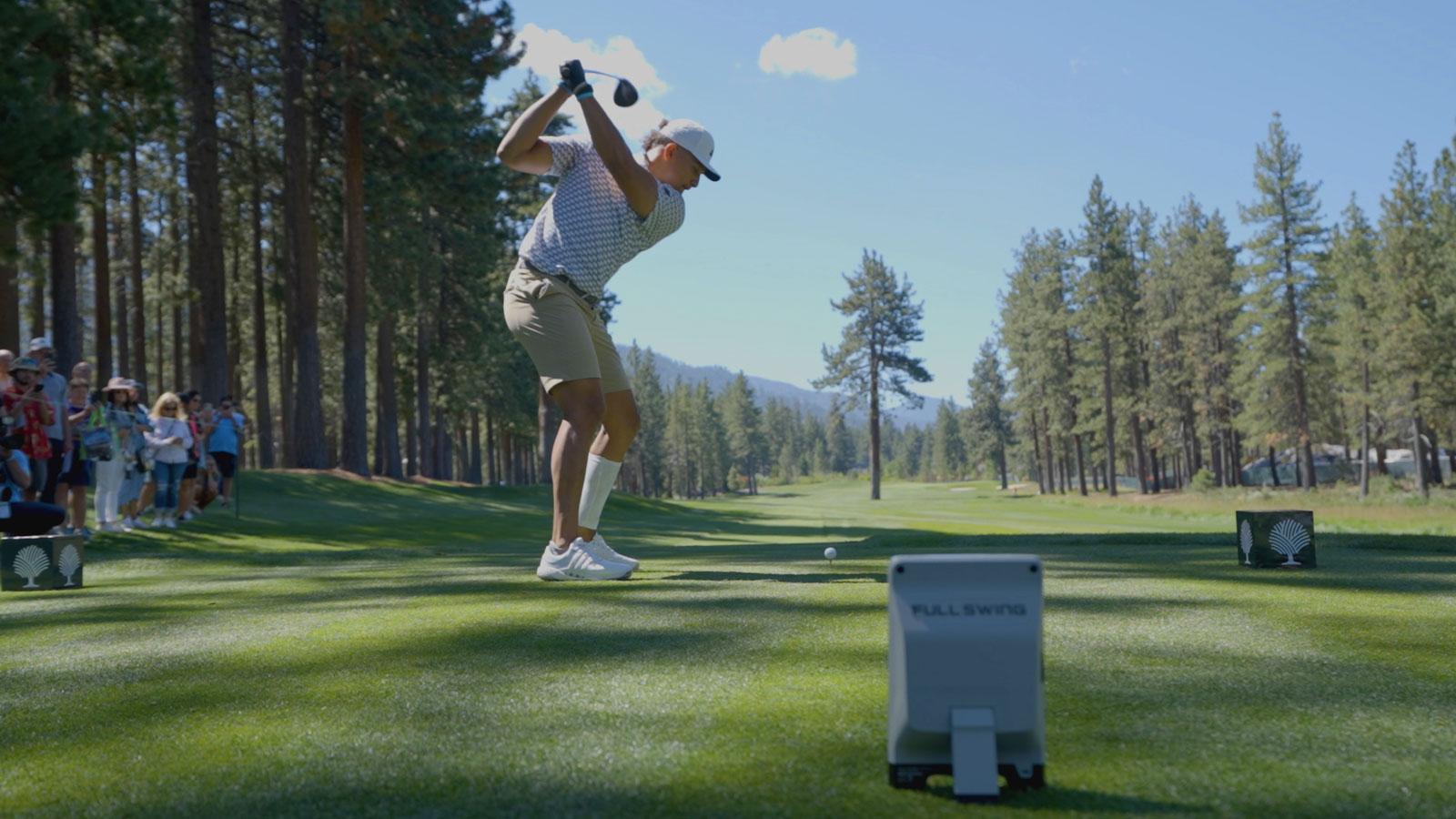 UNLOCK YOUR GAME
Full Swing KIT Launch Monitor
The most innovative launch monitor in golf, powered by 5D-AI Machine Learning Enhanced Radar, gives Patrick 16 points of club & ball data along with the ability to review high-resolution videos of his swing from the on-board camera that are sent to our included Full Swing App.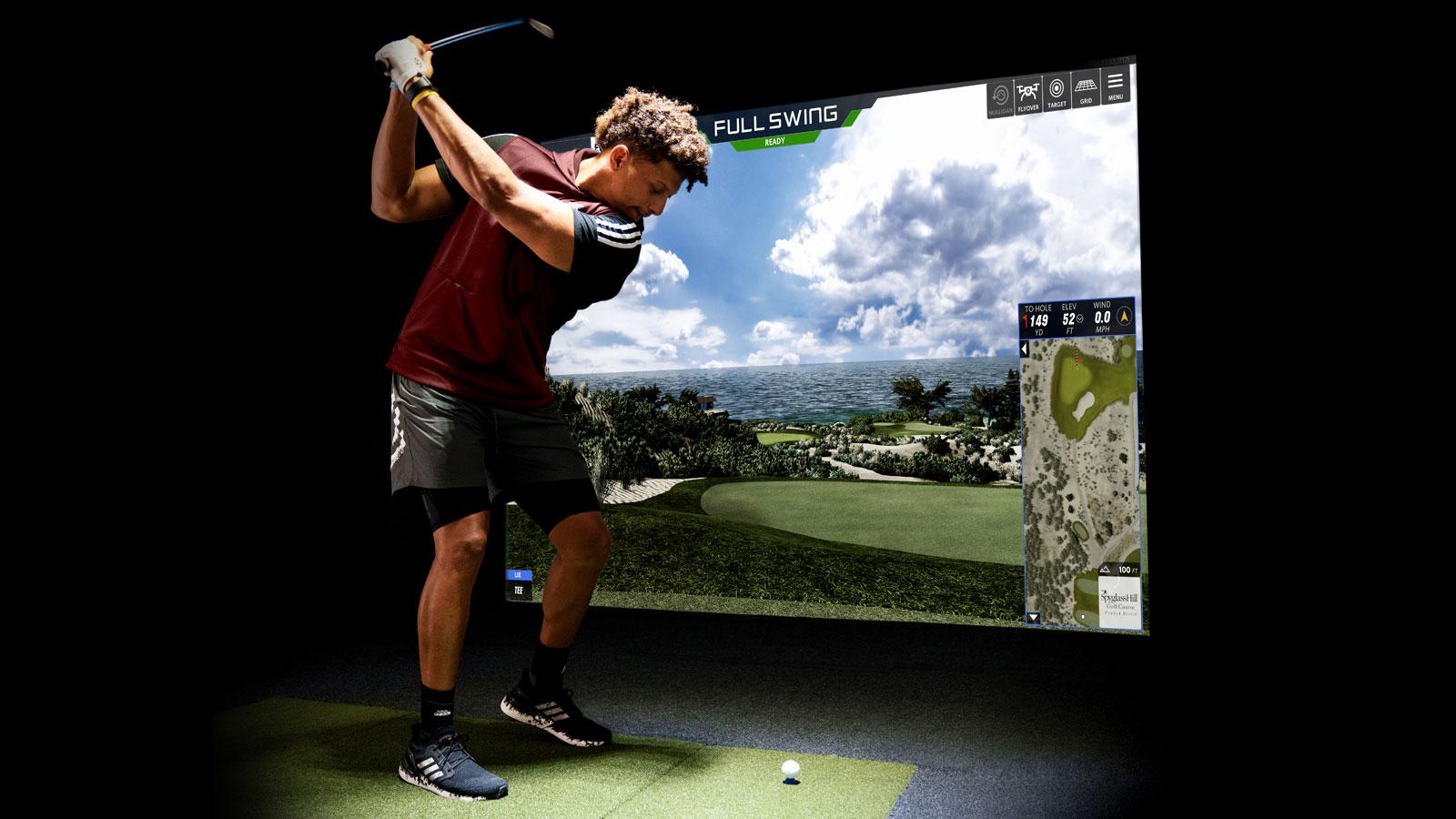 THE MOST ADVANCED SIMULATOR EVER
Full Swing Pro 2.0 Simulator
Thanks to Full Swing's Simulator technology, Patrick can be prepared for anything using customizable practice areas and playing the world's most iconic courses, all while seeing his real ball-flight on-screen with no delay.