Pro 2.0
Simulator
The Most Advanced Simulator Ever. Trusted By Tiger Woods and Golf's Best.
The Most Realistic Ball Flight On The Market
The only simulator that measures your ball at impact with an overhead ION3 Camera and in-flight with a combination of infrared technology & high-speed blue light LED cameras to show your real ball flight, with no delay, for the most realistic ball flight on the market.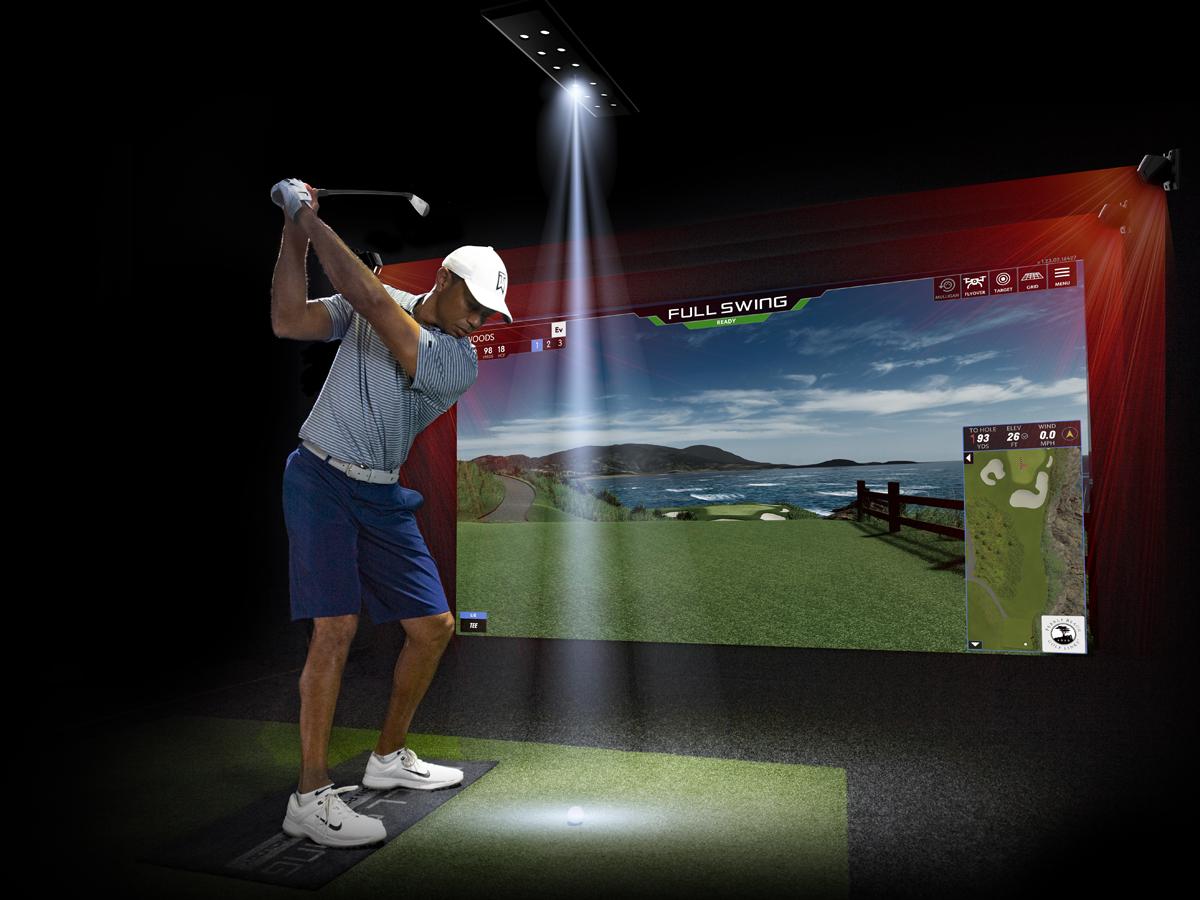 The Ultimate Simulator Experience
Only with Full Swing do you get everything you need for a turnkey solution that includes hardware, technology, installation, training and support.
– 4 HyperClear cameras – ION3 overhead camera – Custom built super computer – Cinema Quality Projector
03. Structure and Finishes
– Solid wood enclosure and platform – Energy absorbing diffuser screen – Cabinet for computer – Industrial grade carpet and hitting mat
04. Full Service Project Management
Our experts are with you through every phase of project planning, 3D rendering, electrical drawing, and installation, we are dedicated to delivering the industry's highest standard of project support.
Software Options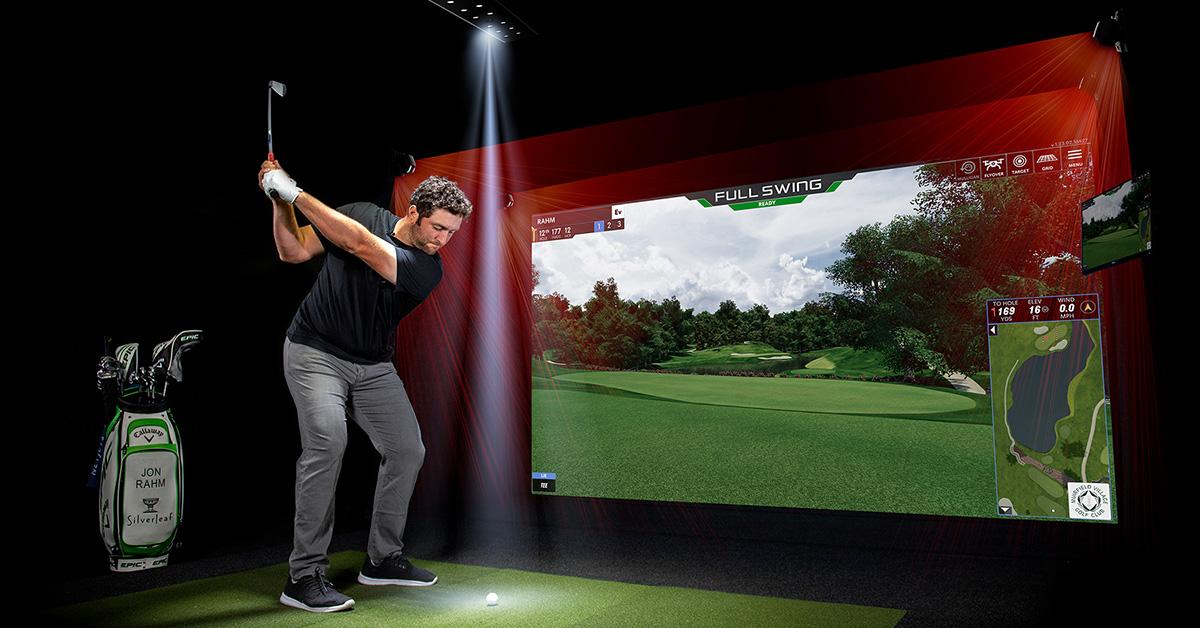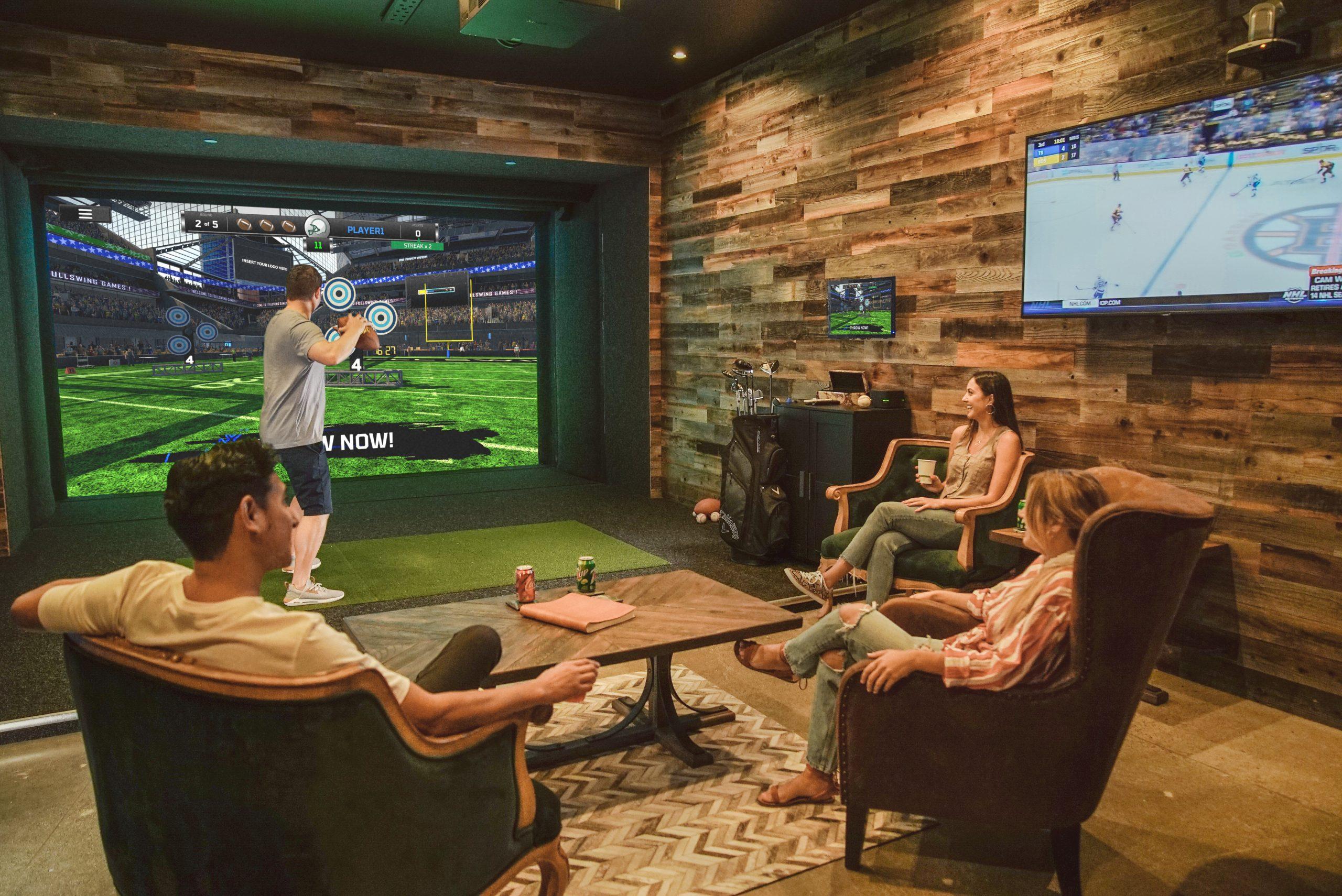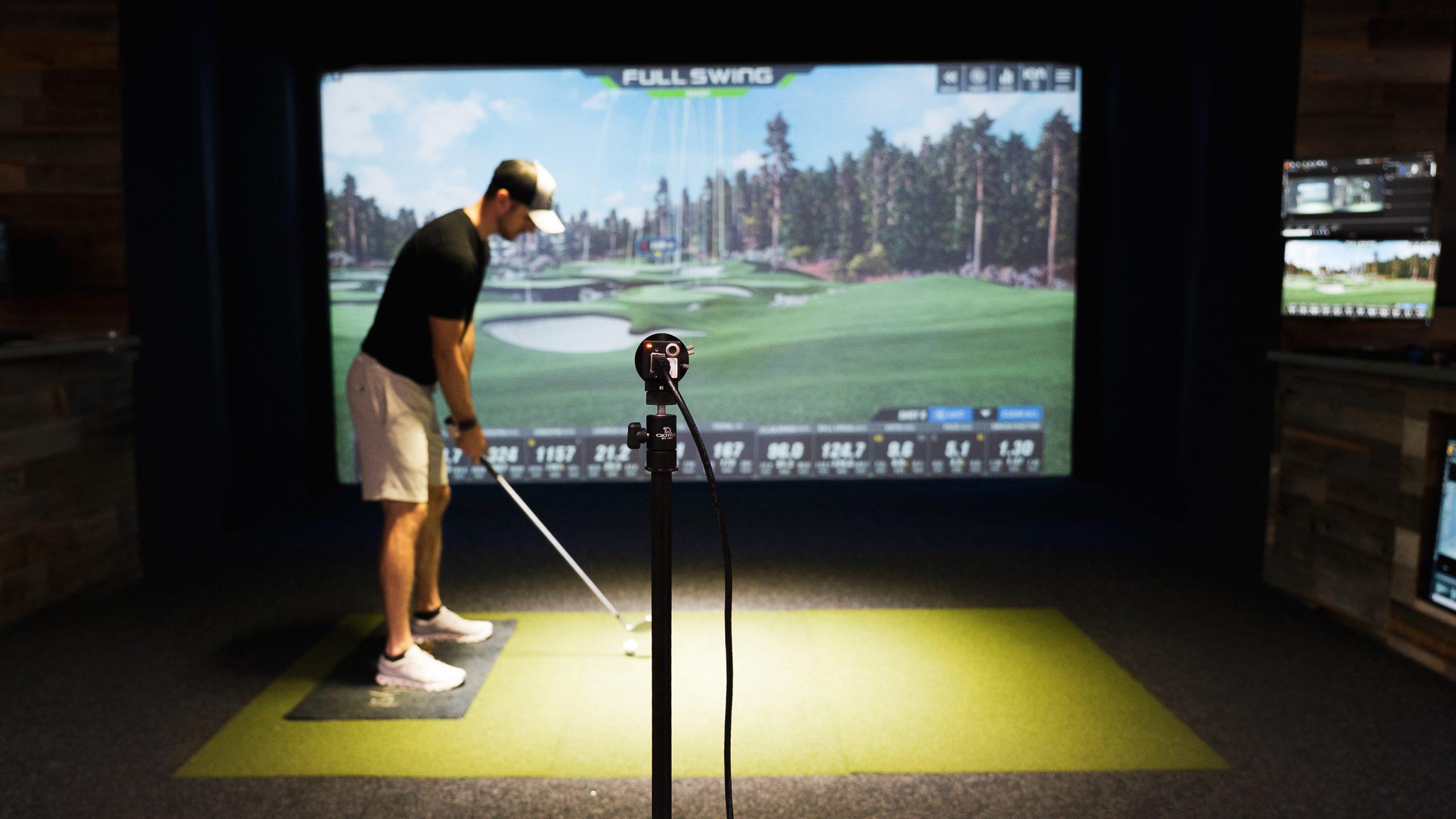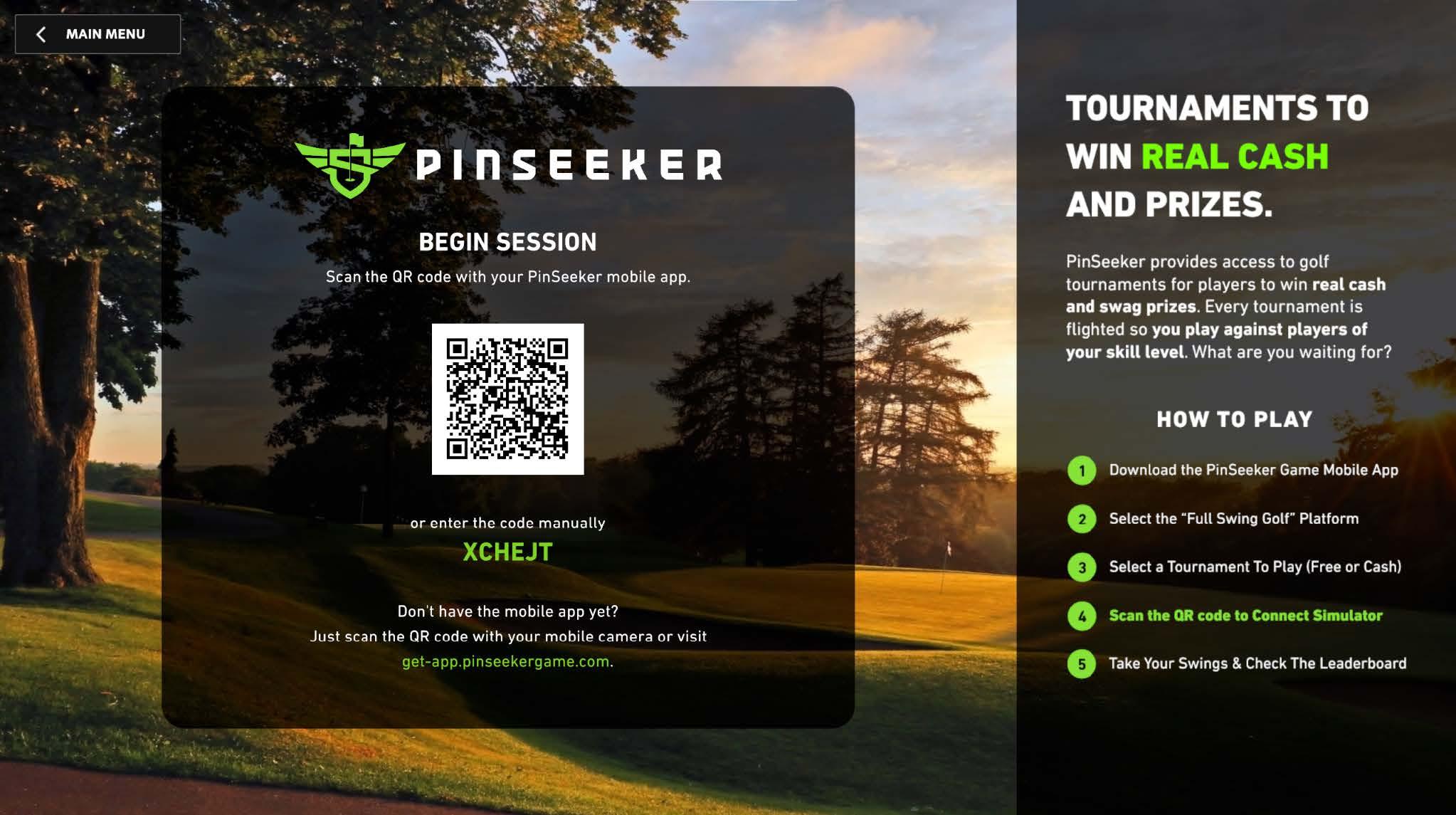 "

What led me to Full Swing was it simulated exactly what I was doing on the golf course in the confines of my own house

"

– Tiger Woods
Team Full Swing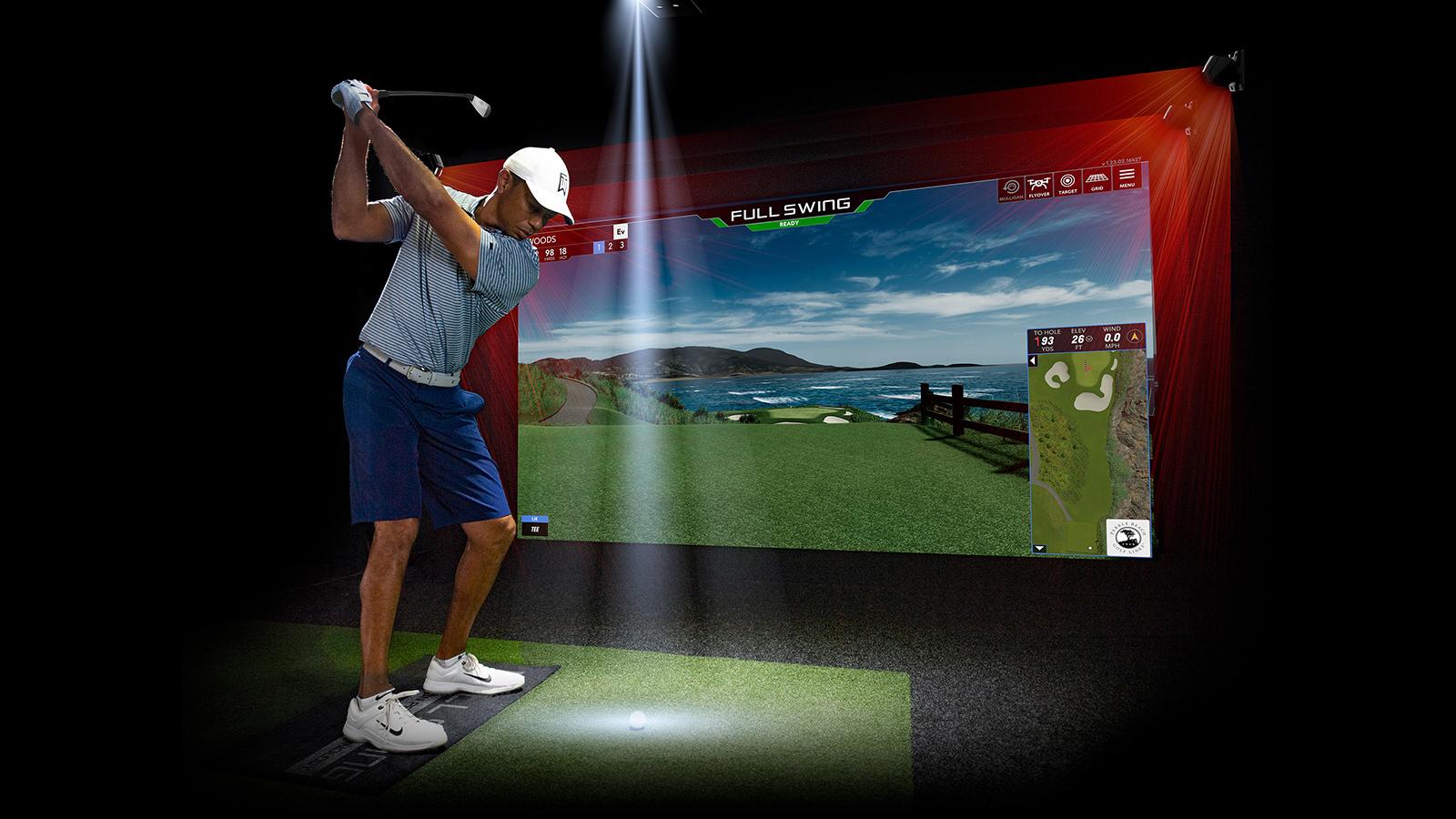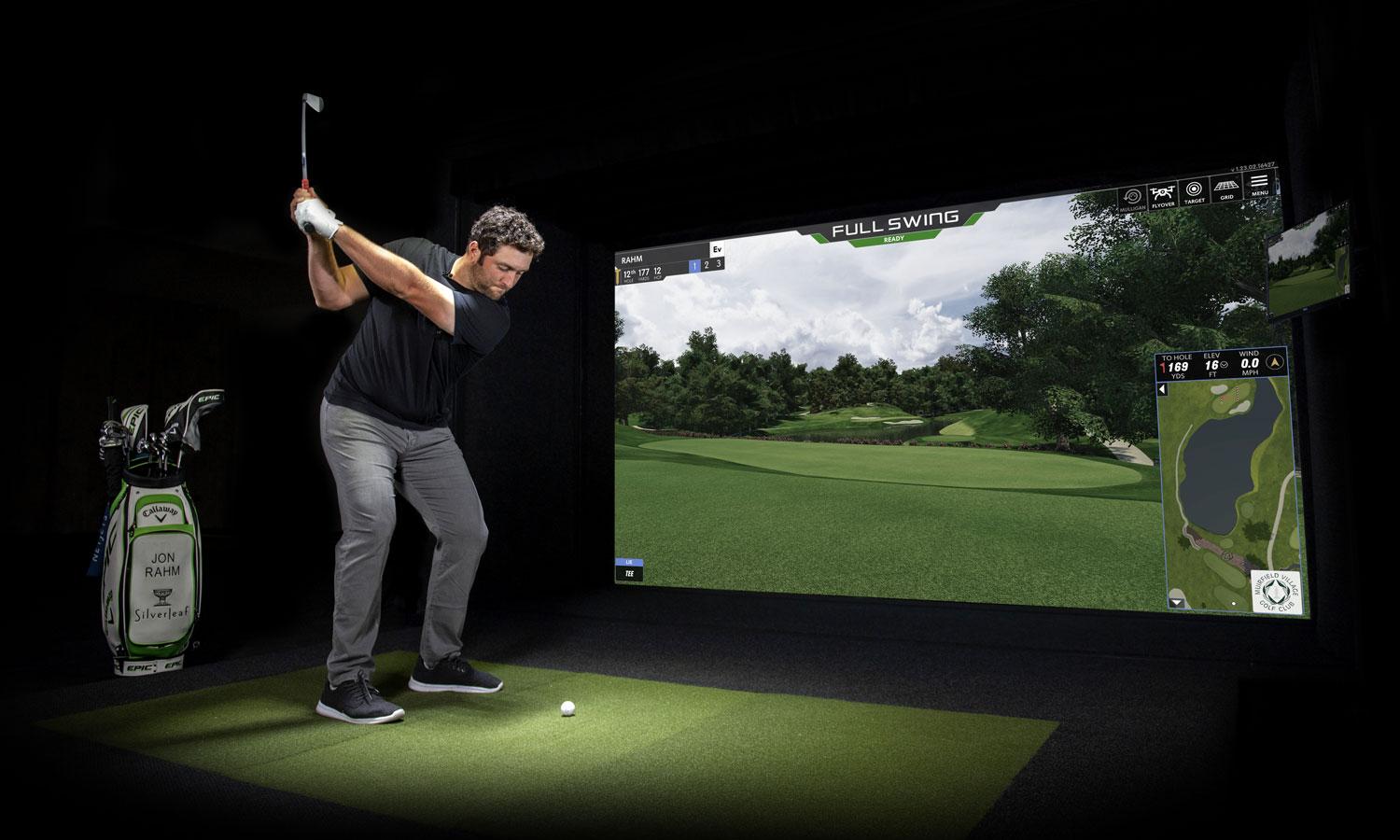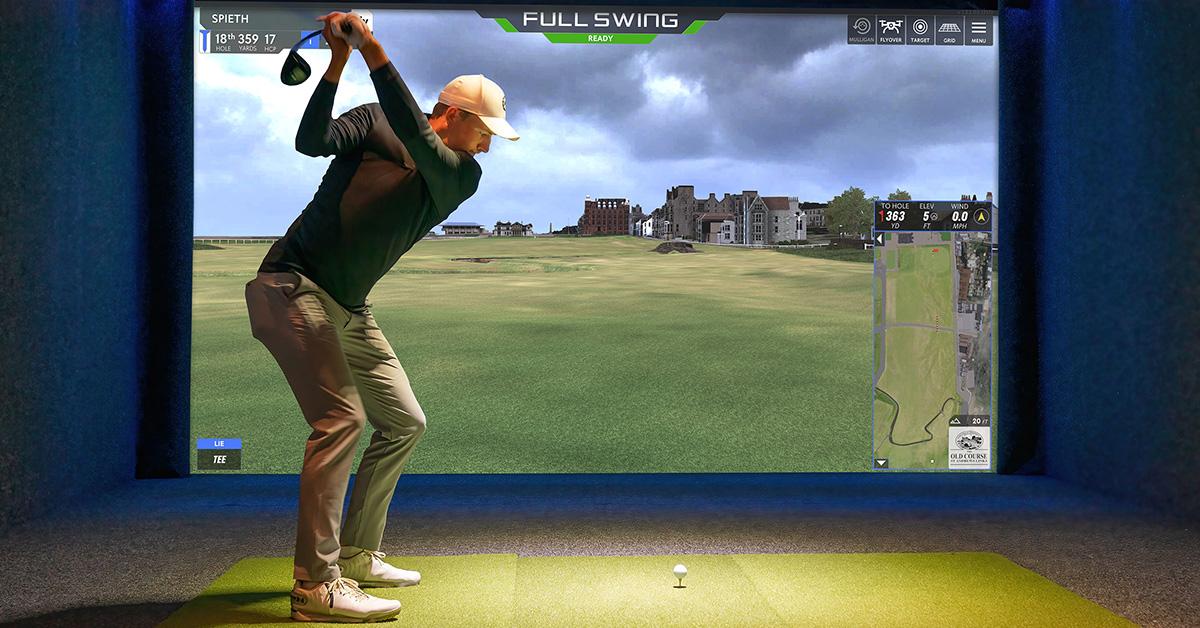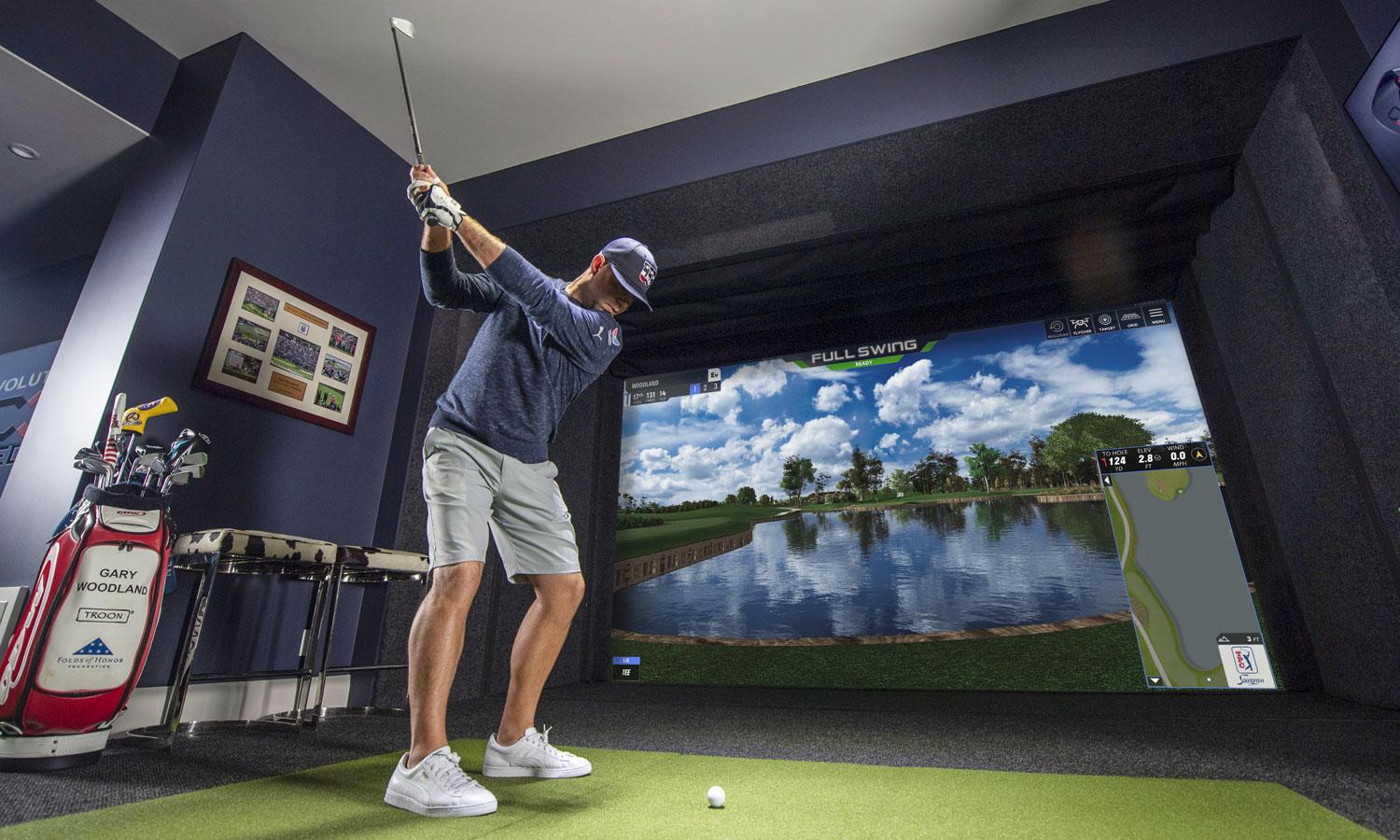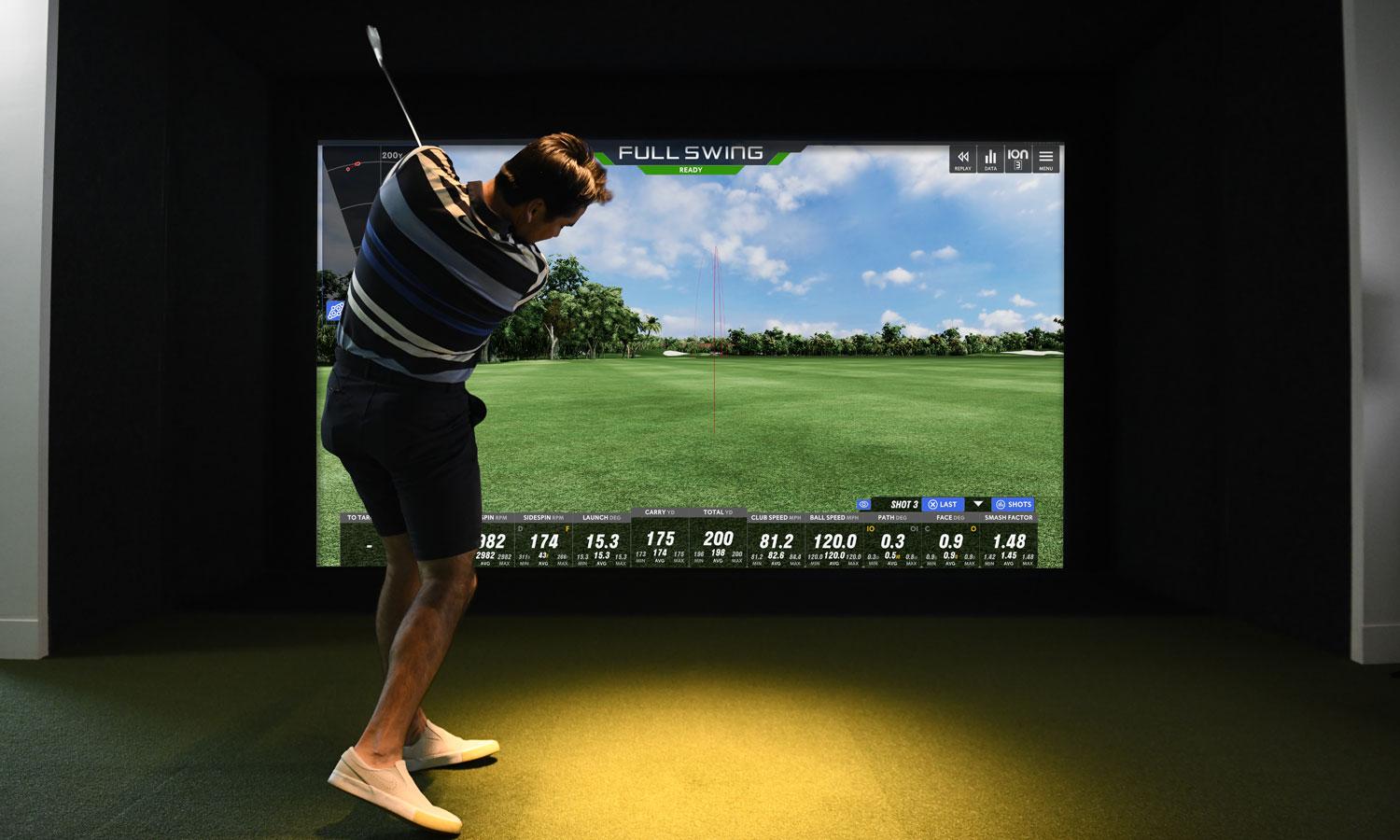 Commercial
Engage Your Customers & Maximize ROI. Give your guests an unforgettable experience to keep them coming back.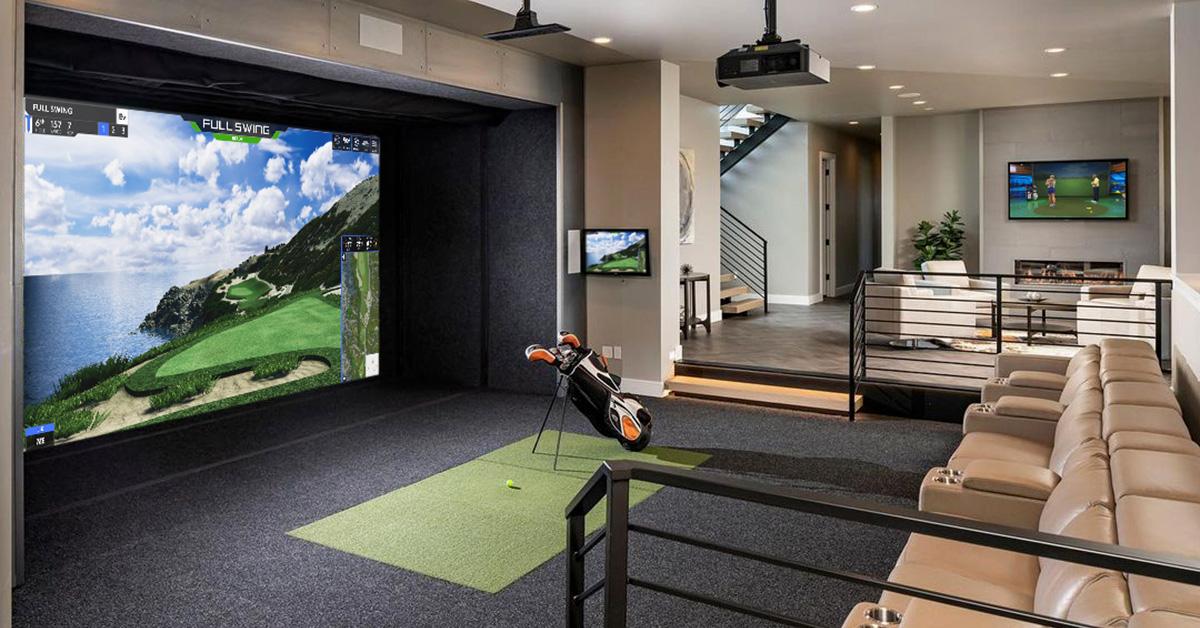 Residential
Redefining Home Entertainment. Create the ultimate sports & entertainment experience in the comfort of your own home.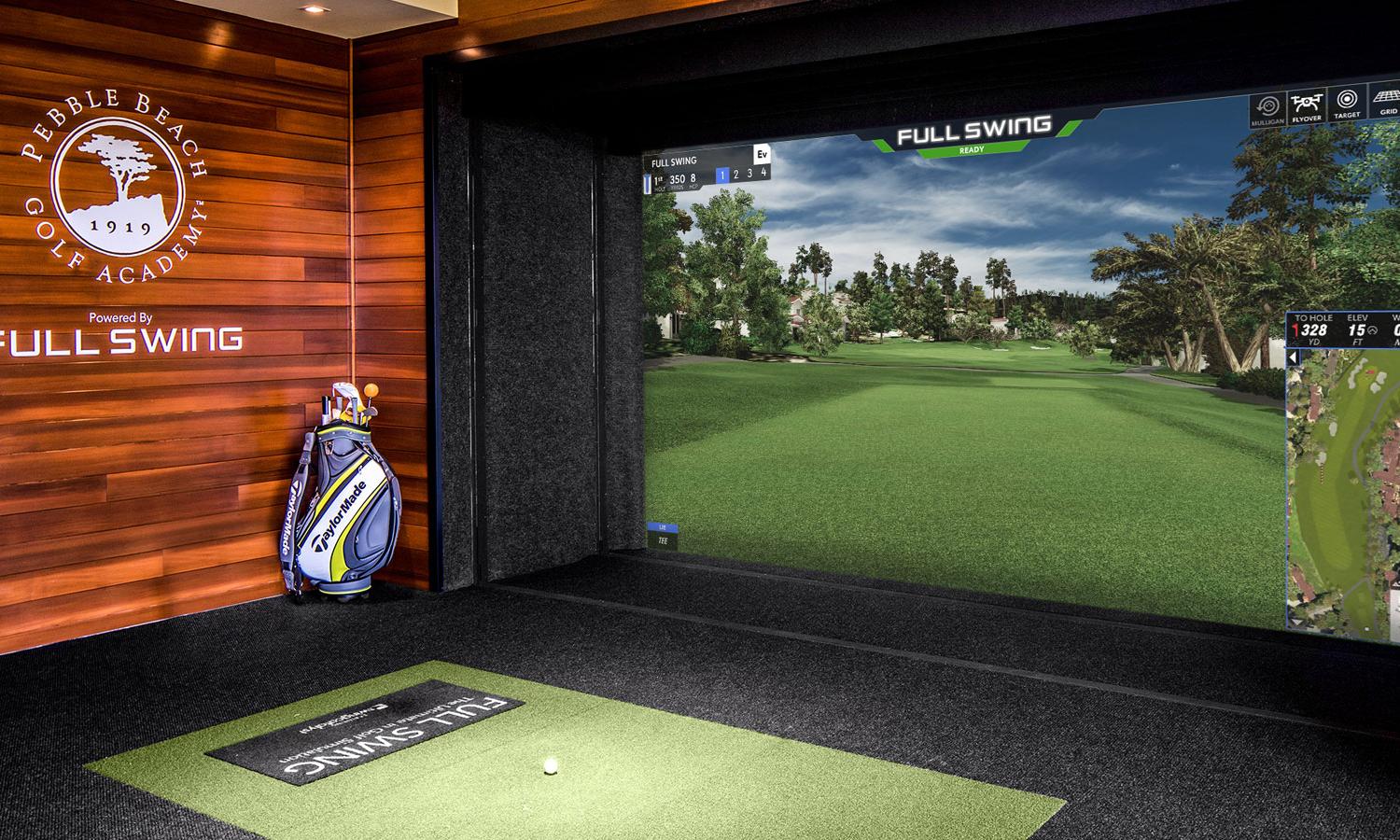 Clubhouses
Elevate Your Clubhouse's Atmosphere. Unlock new revenue opportunities and new experiences for your players.
"From start to finish, Full Swings customer service was #1 and after the install process the project was better than I expected and all my questions were answered. The quality of the simulator and software is perfect!"
- Trey, Pro 2.0 Simulator Owner
"Getting the simulator was a high priority for me when I was building the house, this is essentially why I built the basement and there's no better solution than Full Swing."
- Josh Allen, Pro 2.0 Simulator Owner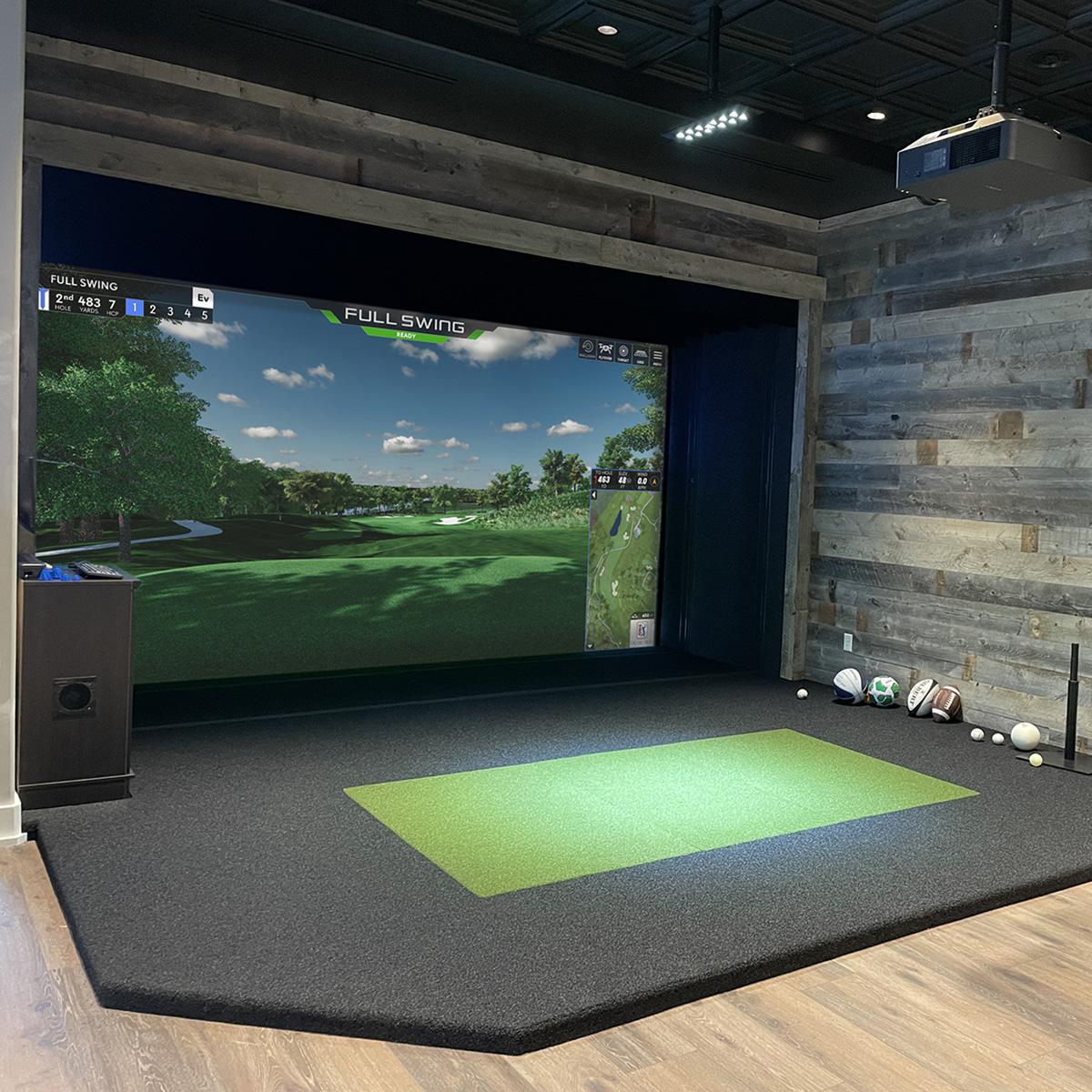 "I did a deep dive on a number of simulators during the vetting process, and each time, when I weighed all the aspects (price, performance, use of space etc), dollar for dollar I kept coming up with Full Swing as the best value."
- Brian, Pro 2.0 Simulator Owner
There's A Simulator For Your Space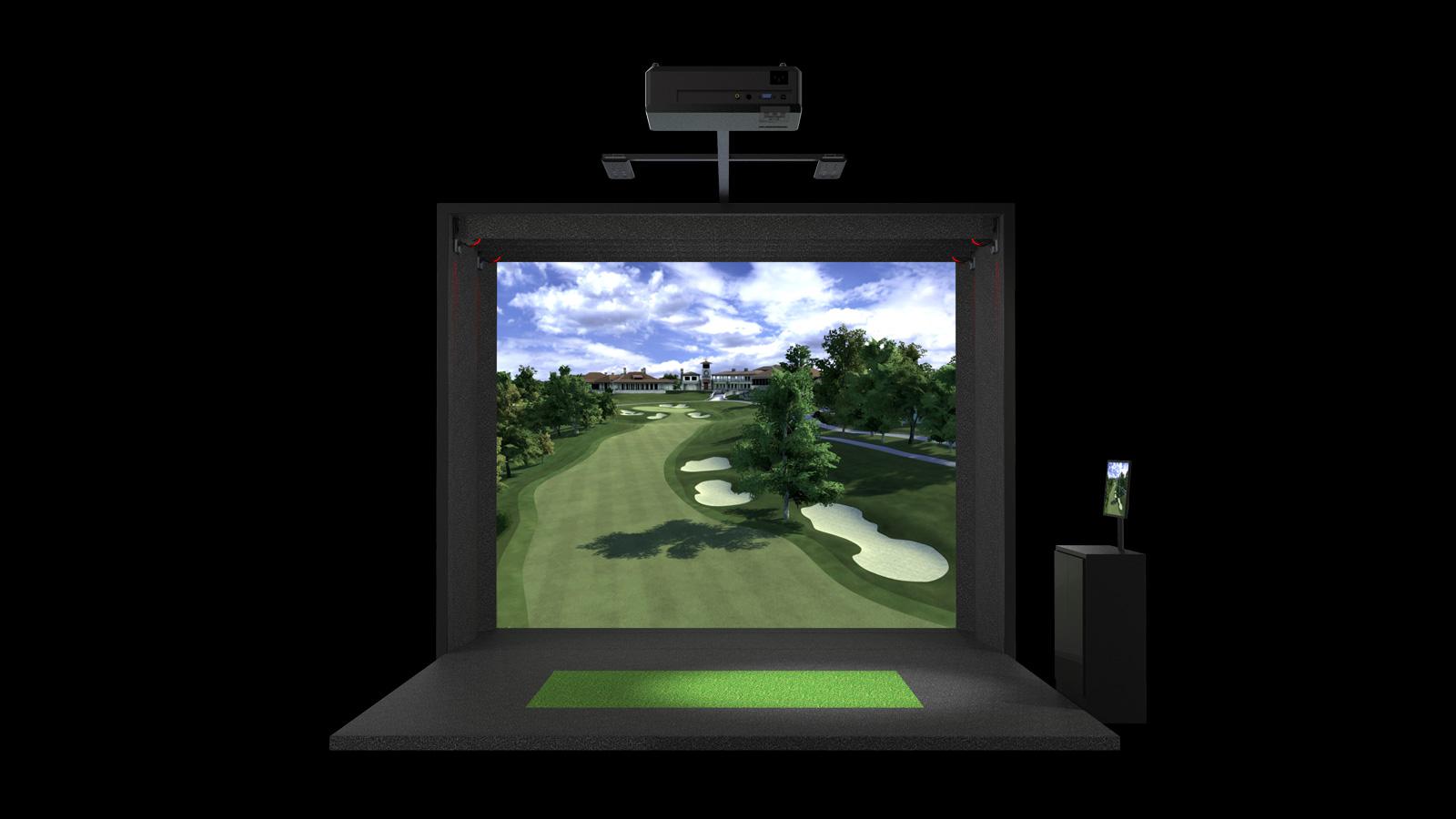 Standard
Our standard setup can fit into most rooms. Work with our staff to find the setup that is right for your space.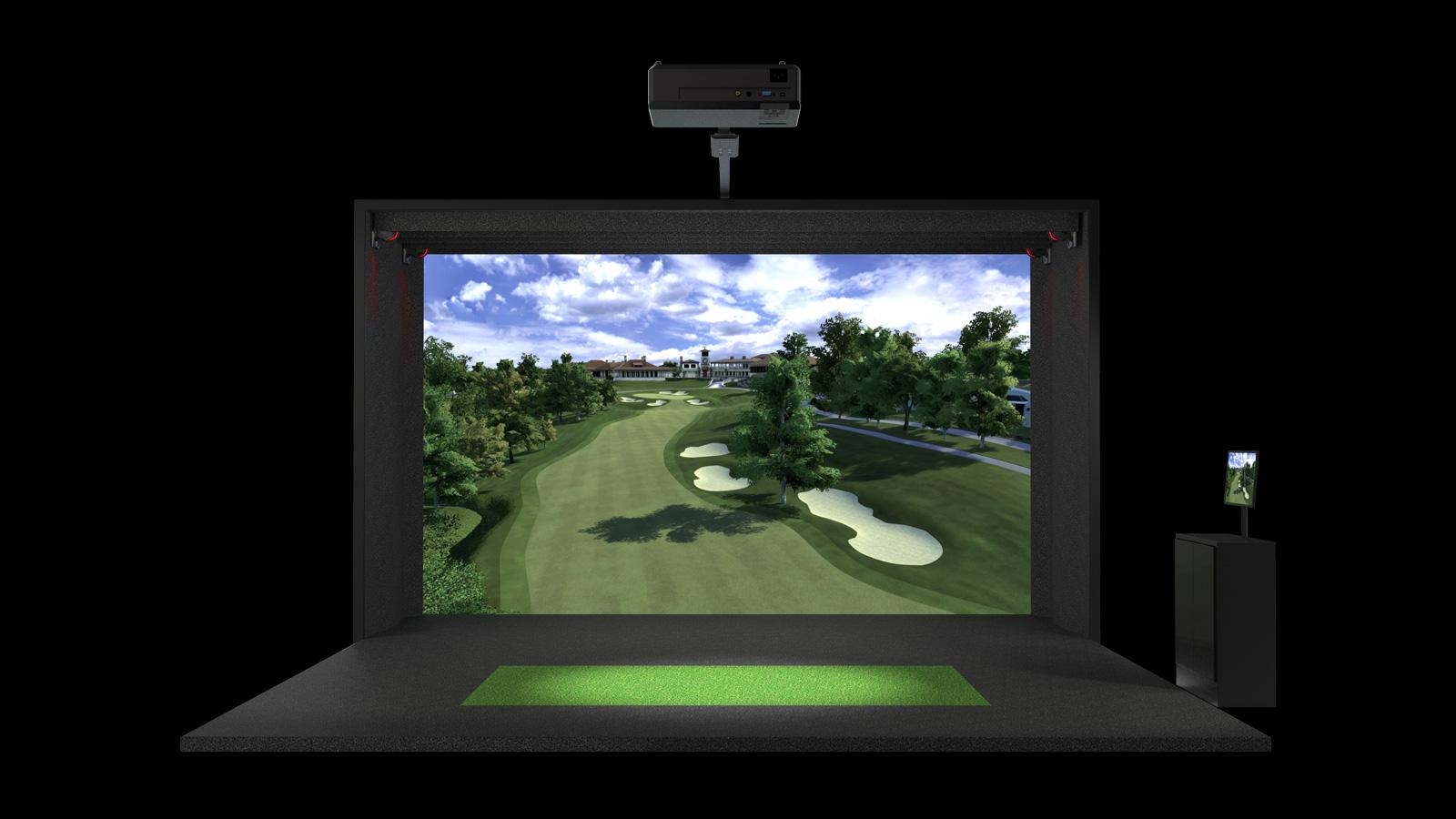 Wide Screen
Our widescreen solution is our largest simulator option. The premium size brings the most immersive feeling of the golf course inside your house.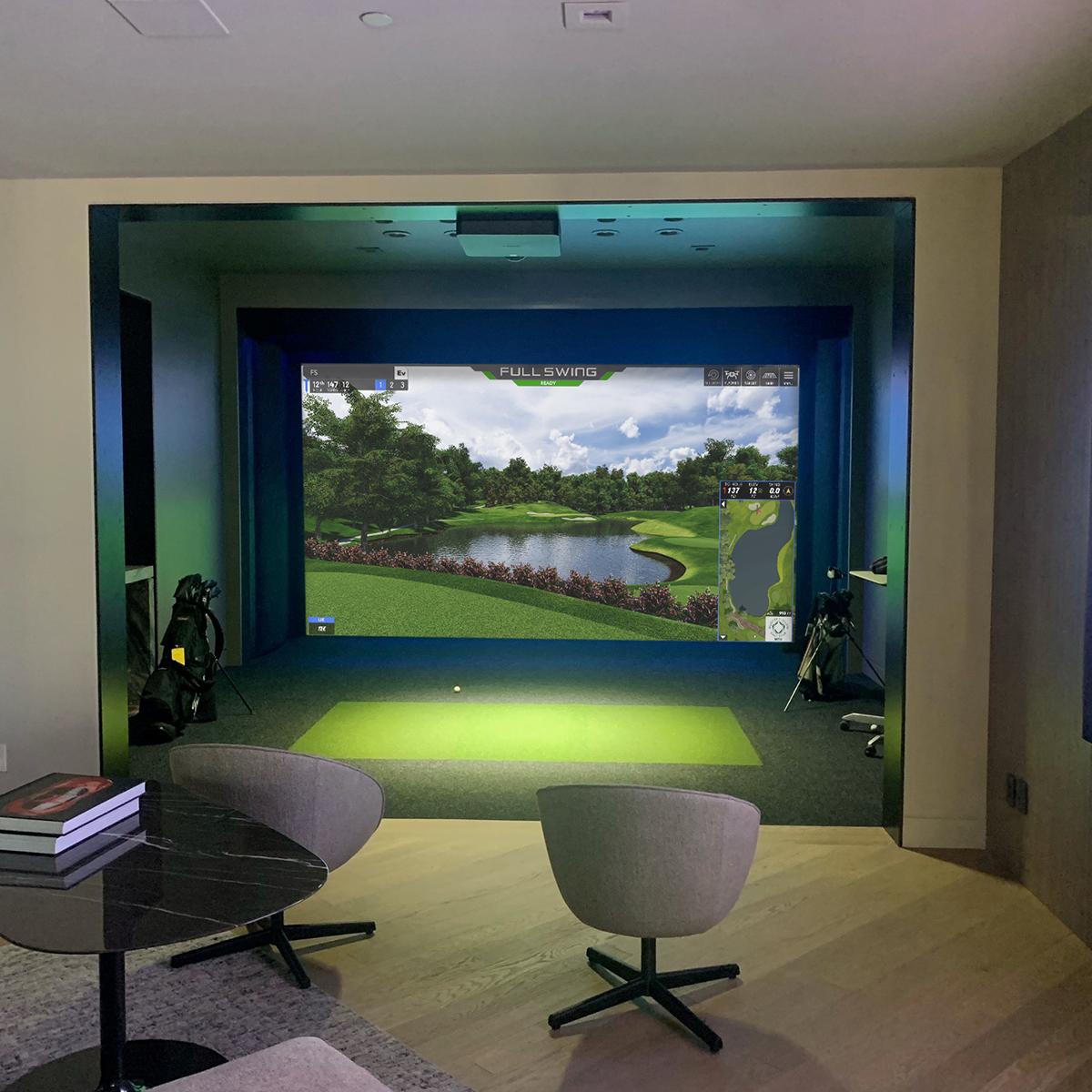 Get Started Today
Find out how our team can transform your space into the ultimate golf and sports entertainment destination.
Frequently Asked Questions