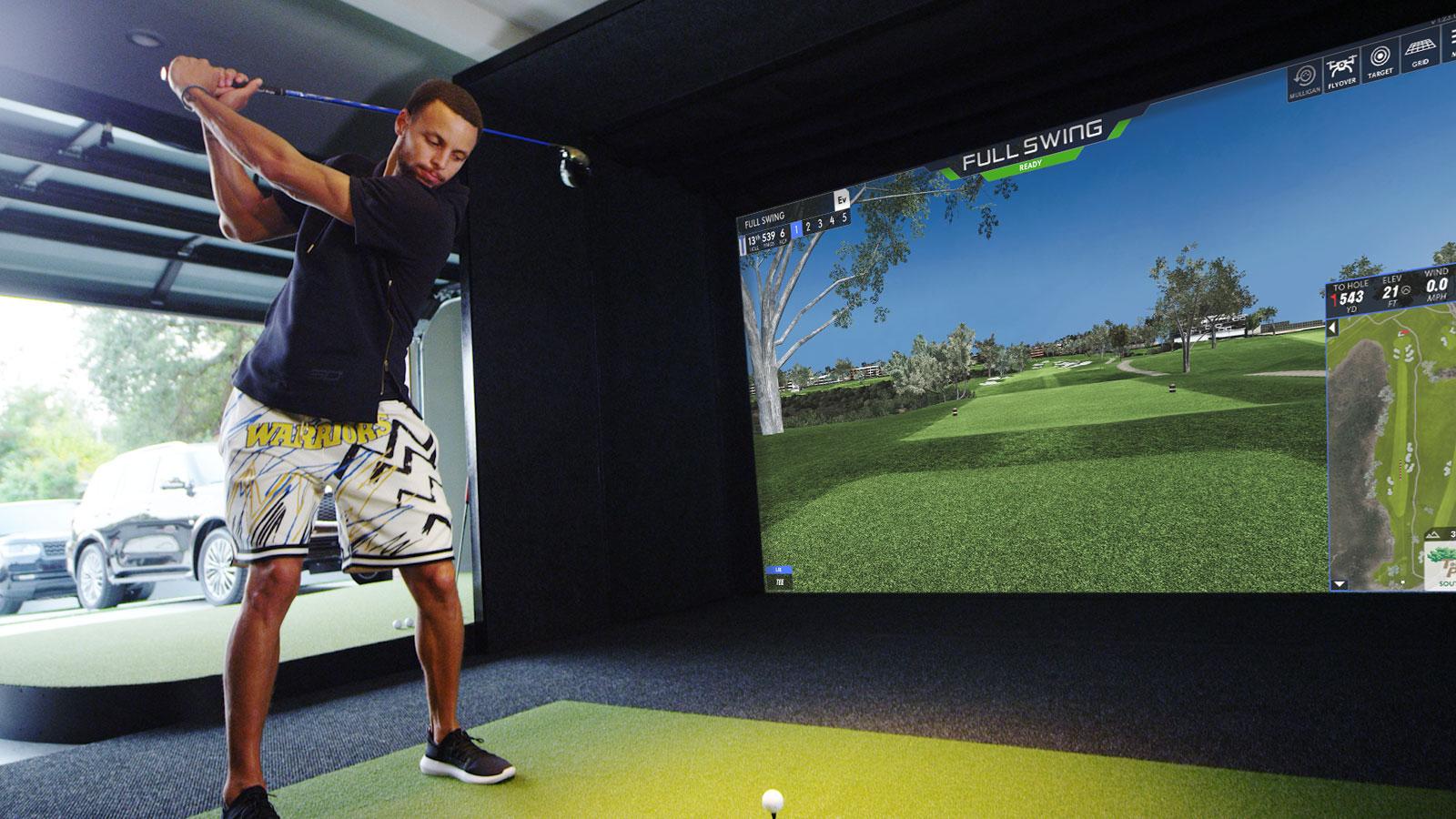 Stephen Curry
Trusts His Full Swing Pro 2.0 Simulator, Full Swing KIT, and Virtual Green
"

I can go play pebble beach literally everyday that I want to. The experience on top of game improvement is amazing.

"

— Stephen Curry
3-Point NBA Season Record
"Full Swing has changed the game."
Taking the NBA by storm as one of the best shooters in the game, Curry has become known in golf circles as a threat from deep on the course too. As a self-proclaimed "golf nerd" Curry loves the ability to come off the court and arrive home to play Pebble Beach when it works for his busy schedule, never letting his game slip during the season.
Products Trusted By Steph
UNLOCK YOUR GAME
Full Swing KIT Launch Monitor
The most innovative launch monitor in golf, powered by 5D-AI Machine Learning Enhanced Radar, gives Steph 16 points of club & ball data along with the ability to review high-resolution videos of his swing from the on-board camera that are sent to our included Full Swing App.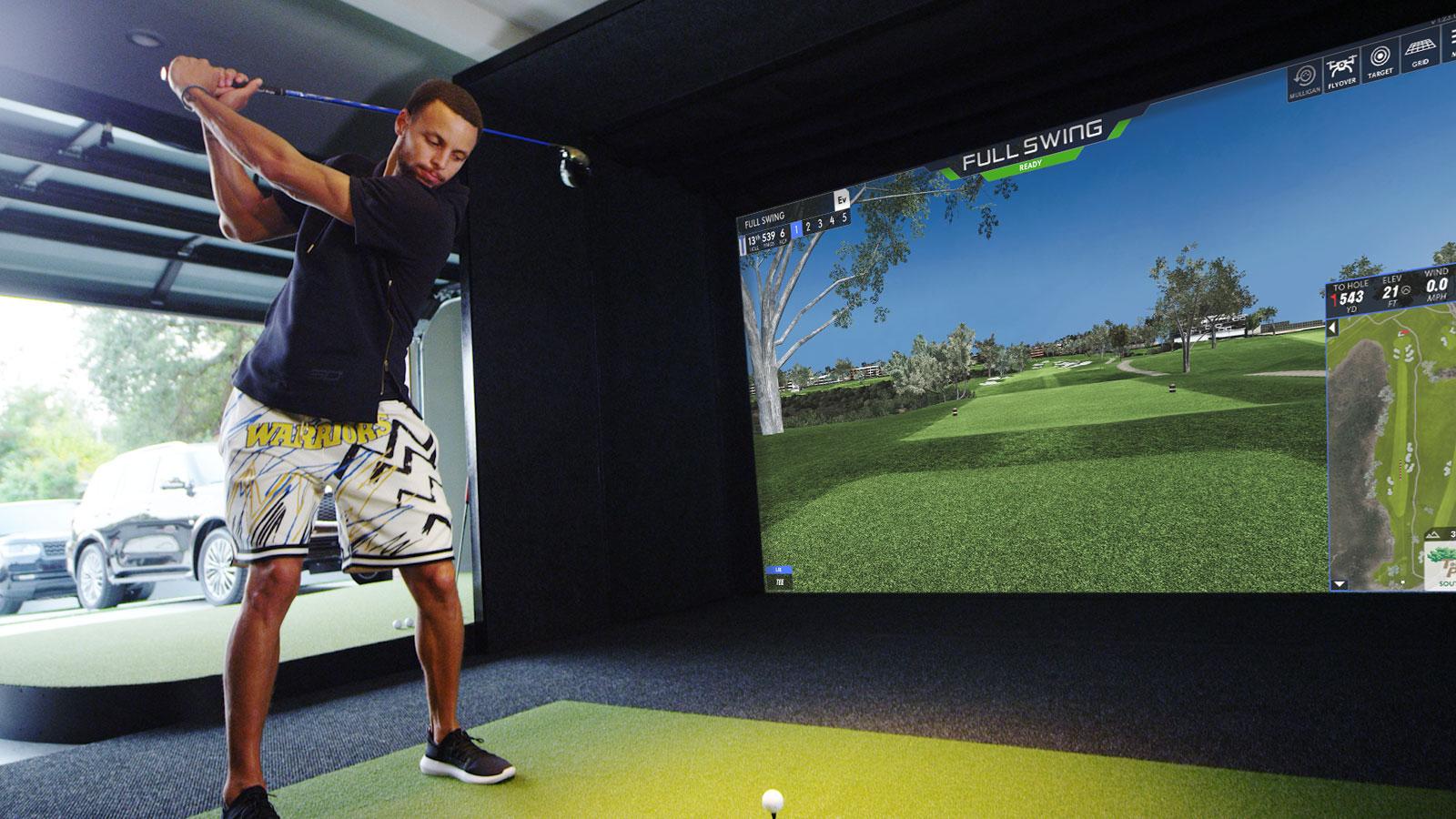 THE MOST ADVANCED SIMULATOR EVER
Full Swing Pro 2.0 Simulator
Thanks to Full Swing's Simulator technology, Steph can be prepared for anything using customizable practice areas and playing the world's most iconic courses, all while seeing his real ball-flight on-screen with no delay.