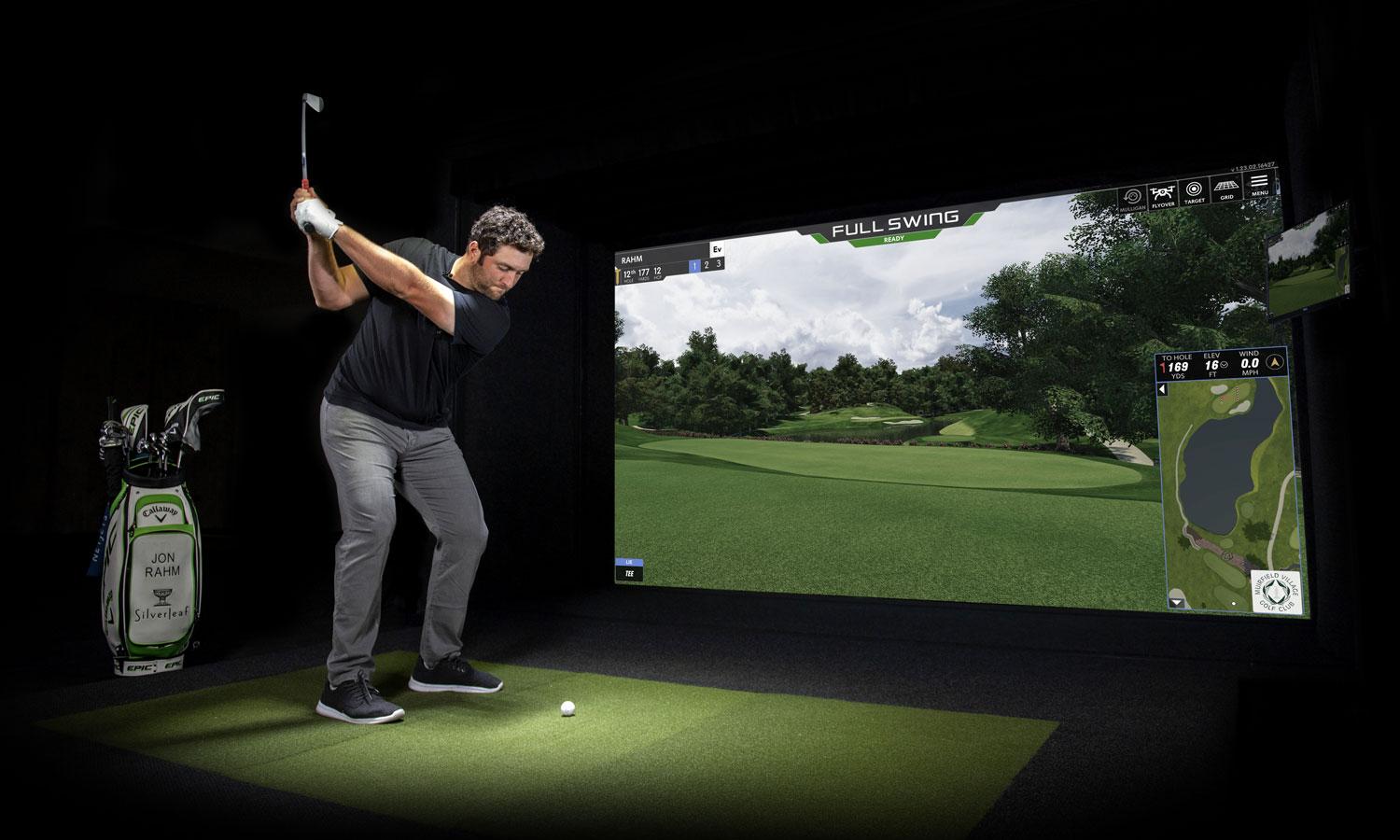 Jon Rahm
Trusts His Full Swing Pro Series Simulator, Full Swing KIT, and Virtual Green
"

After testing their technology and meeting with their team to design my new practice space, it was a no-brainer to go with Full Swing

"

— Jon Rahm
International Victories
8x
"I always wanted to be the best player in the world. Practice smarter, play better, win more. And that's why I chose Full Swing."
One of the most dominant players on The PGA TOUR, Rahm continues to strive to be the best, getting better every day in his Simulator and on his Virtual Green on the way to capturing numerous victories globally, the 2021 U.S. Open Championship and victory at The 2023 Masters. His home Full Swing setup provides him a way to be with his family, practice smarter, play better and win more.
Products Trusted By Jon
UNLOCK YOUR GAME
Full Swing KIT Launch Monitor
The most innovative launch monitor in golf, powered by 5D-AI Machine Learning Enhanced Radar, gives Jon 16 points of club & ball data along with the ability to review high-resolution videos of his swing from the on-board camera that are sent to our included Full Swing App.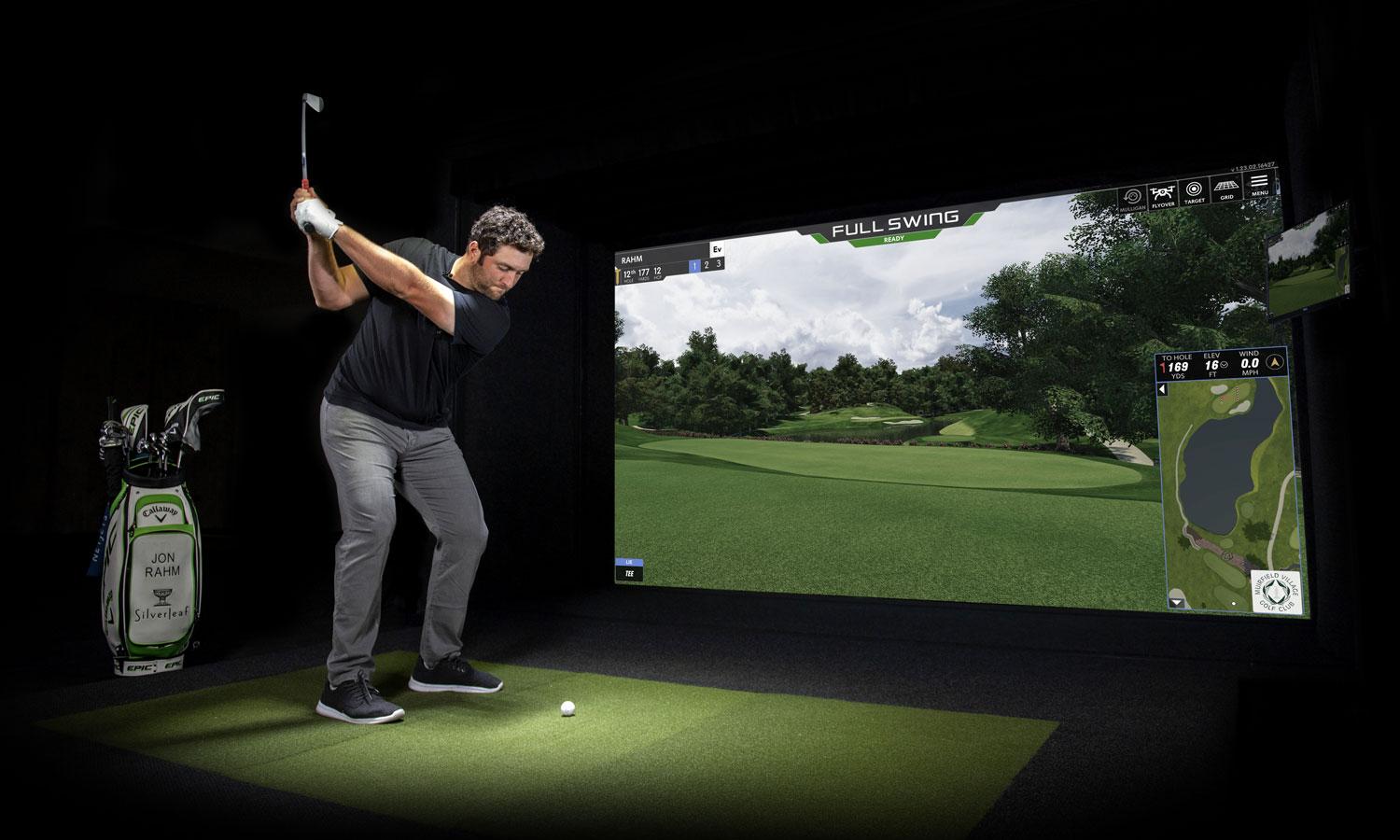 THE MOST ADVANCED SIMULATOR EVER
Full Swing Pro 2.0 Simulator
Thanks to Full Swing's Simulator technology, Jon can be prepared for anything using customizable practice areas and playing the world's most iconic courses, all while seeing his real ball-flight on-screen with no delay.