The Best Home Simulator
Transform the space you have into the golf destination you want.
Redefining Home Entertainment

Our cutting edge technology delivers the most immersive and interactive experience that is perfect for any new or existing space.
"USING THEIR PATENTED TECHNOLOGY PROVIDES THE MOST ACCURATE BALL DATA ALLOWING ME TO WORK ON SHAPING MY SHOTS AND GET BACK INTO CHAMPIONSHIP FORM."
– Tiger Woods
Transform Your Space
We will work with you to create the perfect simulator for your home, not just a one size fits all box but a solution that fits your needs and space.
Featured Product
Create the ultimate sports simulator experience with our state of the art ball tracking, advanced golf course software, superior hardware performance, swing analysis software and multisport gaming.
Pro Series
In the homes of Tiger Woods and other Tour Champions Pro Series
combines infrared technology with high-speed cameras.
LEARN MORE
Sport Series
Sport Series is for the player looking for the most accurate camera-based system on the market.
LEARN MORE
Full Swing KIT Launch Monitor
Unlock your game with the launch monitor you've been waiting for.
LEARN MORE
Virtual Green
Change slope & break to replicate any putt. 
All at the touch of a button.
LEARN MORE
Contact sales to discuss
your unique installation 
requirements and pricing options.
THE #1 GOLF SIMULATOR

Begin to see why we are the most trusted golf simulator by top PGA TOUR athletes. Full Swing is the only golf simulator to show them their real ball flight along with the most accurate and instantaneous feedback.
ALL-IN-ONE
SPORTS ENTERTAINMENT

Captivate your family and friends with a wide variety of immersive multisport gaming experiences. Our immersive gaming transports you into a wide range of experiences that make your entire room your play-space.
Ultimate Home Entertainment

Whether you are looking to play Iconic Championship Golf Courses in the comfort of your home with industry leading, or you want to host your friends for the big game, the Full Swing simulator delivers the best quality experience.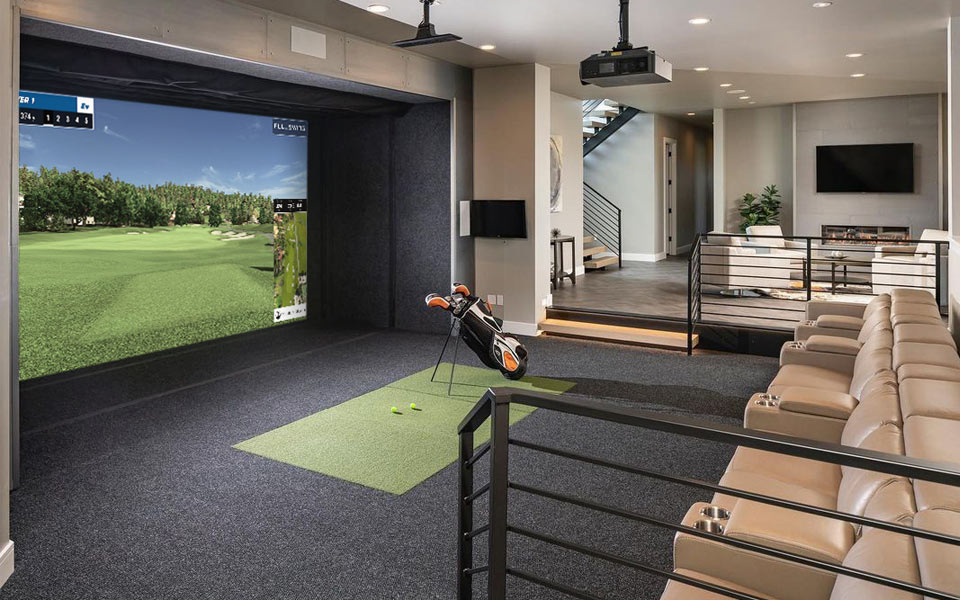 Add additional golf courses, multisport gaming, and swing analysis to create the ultimate experience.
The Best Graphics & The Best Courses, Your Game Deserves The Best.
Swing Better And Faster With Swing Catalyst.
Combining Full Swing Simulator Technology with Swing Catalyst's pressure plate data and intuitive software, see your swing like never before.
Not Just For Golf, Play Your Favorite Sports Like Never Before.
Your sport, your actual equipment, a whole new experience to play up to 13 different sports on your simulator.
A course where major history is made. Test your game and experience the cliffside materpiece.