Indoor Virtual Golf
Play Golf in Your Home
See your shots simulated across 100+
courses, practice areas and mini-games
using e6 Connect Software*
Transition From The Course to In Your Home in Seconds
QUICK & EASY SETUP TO START PLAYING
All You Need is Your KIT, an iPhone or iPad and paid e6 Connect subscription* to get started. Place your KIT 10 feet behind the ball and have 8 feet of ball flight to your net or screen to start playing.
Bring 100+ Golf Courses Indoors
Choose from 3 Simulation Plans and play virtual golf across a variety of global courses.
Multiple Practice Areas in Your Home
See your ball flight across a variety of ranges and short game areas with data to improve faster.
Play Online with Friends or Competitions
Full rounds, long drive contests, closest to the pins, mini-games and more!
BASIC SUBSCRIPTION PACKAGE
This Subscription gives users access to many of the features in E6 CONNECT including online contests & peer 2 peer play. Get 27 courses with 12 rotating courses each month and a rotating mini-game monthly give you multiple fresh options.
$299/Annual SUBSCRIPTION
EXPANDED SUBSCRIPTION PACKAGE
Get it all with over 100+ courses, practice areas and mini-game options. This package gives users access to all content, features and modes of play available in the E6 CONNECT Library*. New content will be available immediately, once they are added to the E6 CONNECT Library.
$450/Annual SUBSCRIPTION
Perpetual Package
Not ready to decide on an annual subscription? Make a one-time payment so you get your swing dialed in on the practice areas and 5 courses.
$750 ONE-TIME PURCHASE
Learn How Easy It Is to Set Up Gameplay Here
PRACTICE AREAS & MINI-GAMES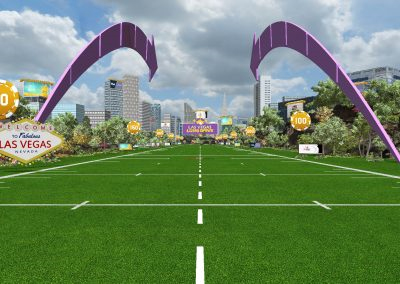 Whether you want to practice on 17 practice areas or mix up your routine with some mini-games or long-drive contests, there's options for everyone.
| | | |
| --- | --- | --- |
| Basic | Expanded | Perpetual |
| P2P Play | P2P Play | Online Events |
| Online Events | Online Events | 5 Courses |
| 27 Courses Plus 12 Rotating Monthly Options | 100+ Courses | Full Suite of 16 Practice Areas |
| Full Suite of 16 Practice Areas | Full Suite of 16 Practice Areas | |
| 1 Rotating Mini-Game | Full Suite of 14 Mini-Games including | |
Learn More about Kit Launch Monitor
The top golfers on the PGA Tour are set to take on the prestigious BMW Championship and the stage is set for an exciting weekend of fierce competition on the greens. Fans and enthusiasts alike are eagerly awaiting the showdown between two remarkable professionals –...
read more