Full Swing Golf Simulators
Browse and compare our line of performance golf simulators.
4 HyperClear Cameras OUR FLAGSHIP GOLF SIMULATOR
Starting at $54,900, the Pro Series Simulator is the choice of the best in the game.
ION3 Camera + HyperClear Cameras
Available in standard and widescreen
4 HyperClear Cameras
Custom design included
Installed in the homes of PGA TOUR Champions
THE GOLF SIMULATOR THAT POWERS THE GOLF CHANNEL
Starting at $44,900 Get Dual-Tracking Technology at an unbeatable price.
ION3 Camera + High-Speed Line Scan Cameras
Available in standard and widescreen
Product options to suit any space
Solid wood enclosure
More affordable components
THE ONLY PUTTING SURFACE THAT MIMICS ANY GREEN
Starting at $70,900, the Virtual Green floor uses patented technology to change slope and undulation to mimic any putting contour in golf.
Replicate any putt in golf
Patented technology
Wood construction
Add PuttView to visualize your putt line
Instant changes to topography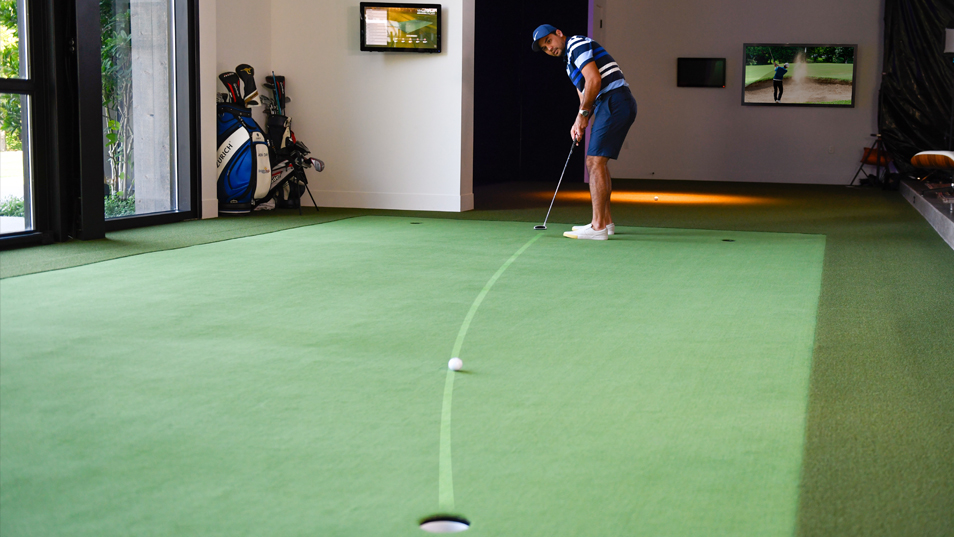 The Official Simulator Partner Of