Topgolf Rolling Out Simulator-powered Lounges To Reach New Audience
Posted: May 19, 2017
News & Events
TOPGOLF ROLLING OUT SIMULATOR-POWERED LOUNGES TO REACH NEW AUDIENCE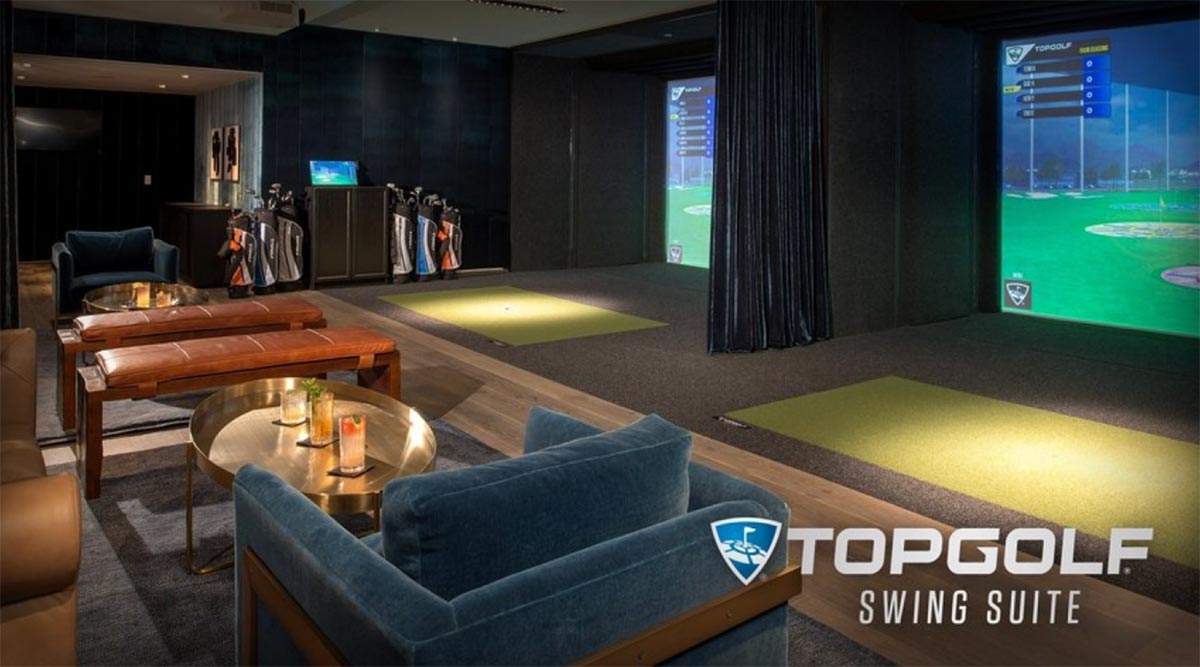 Josh Sens – Golf.com
Topgolf is out to top itself.
As part of deal announced earlier this month, the company known for its popular golf-themed entertainment complexes revealed its plans to make golf simulators a growing part of its customer experience.
The move is tied to a new partnership between Topgolf and Full Swing Golf, whose simulators Topgolf will use as it seeks to expand a new concept called the Topgolf Swing Suite lounge.
The first Topgolf Swing Suite, equipped with two simulators, lounge seating and high-def televisions, opened in January at the Four Seasons Hotel in Houston. Topgolf plans to open dozens of new Swing Suites around the country in the next few years, all of them powered by Full Swing simulator technology.
Topgolf views the suites as opportunities to reach people who might not otherwise visit their brick-and-mortar locations.
"The game of golf can be enjoyed in many different forms, whether on a course, at a Topgolf venue, at home or on your phone," Ron Powers, Topgolf's chief digital officer, said in a release. Powers said the partnership with Full Swing "signifies our commitment to the growing Topgolf Swing Suite business, and we look forward to expanding Topgolf's footprint with other entertainment venues."
The partnership also represents a business alliance between two growing brands in a golf industry better known in recent years for its struggles, as evidenced by the closures of big-box golf retailers and the exit of major names like Nike from the golf equipment business.
As part of the deal, Topgolf has made what was described as a "strategic investment" in Full Swing. Financial terms of the transaction were not disclosed.
[/vc_column_text][/vc_column][/vc_row][vc_row][vc_column][vc_empty_space height="70px"][/vc_column][/vc_row]