S2 Simulator | Premium Package
Posted: May 21, 2017
News & Events
S2 Simulator | Premium Package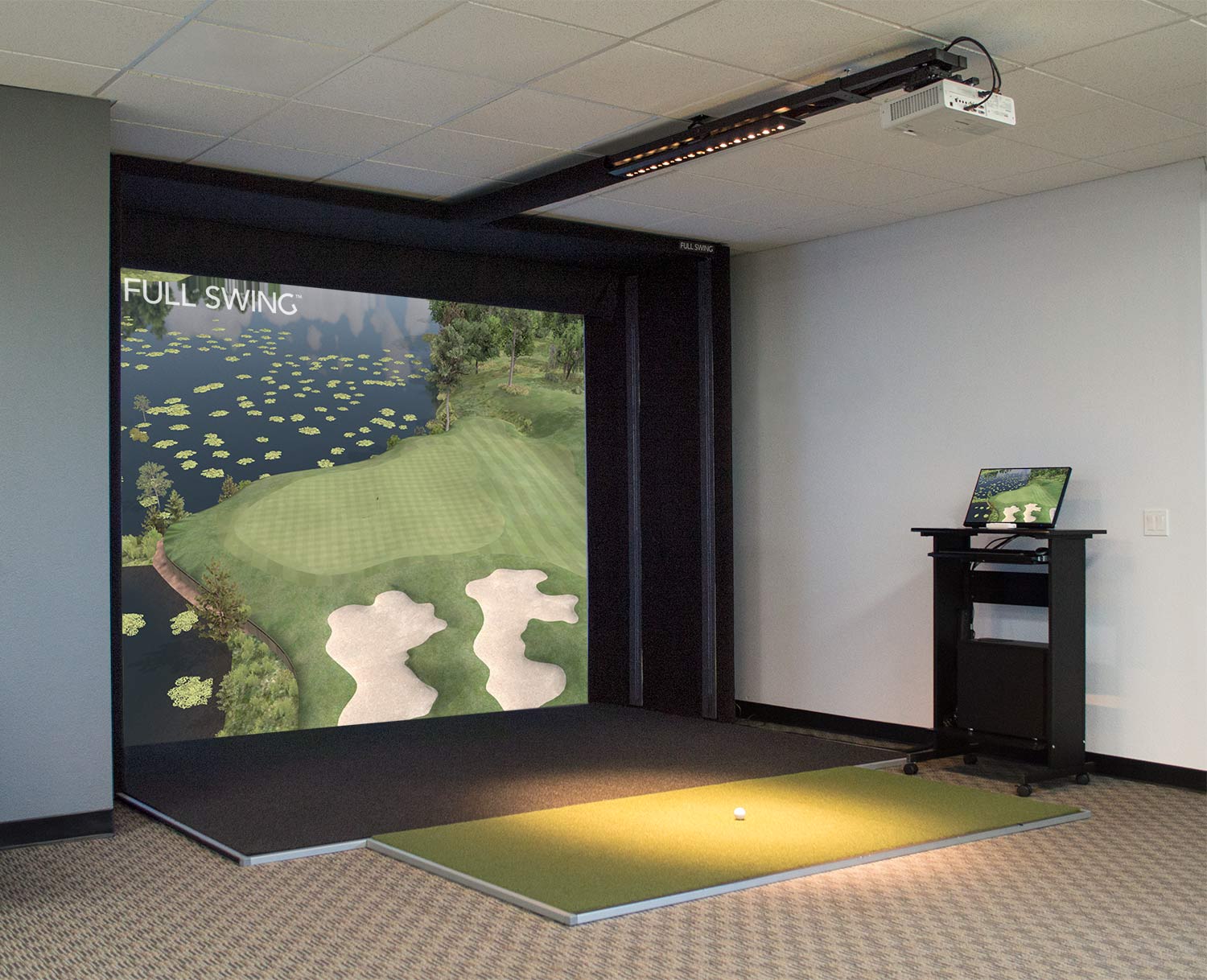 Full Swing is excited to announce the S2 Simulator Premium Package. The Full Swing S2 Simulator is the most streamlined and cost effective full-featured simulator available on the market. The new S2 Premium Package includes an upgraded projector, computer tower, and a movable, standalone touch screen command center. The S2 most importantly provides greater flexibility to many different types of customers.
We have also streamlined the design for DIY installation that allows for greater compatibility within more spaces and provides the best value for the price. It's enclosure is built for a smaller footprint with less space and facility requirements. The S2 simulator contains our standard patented dual tracking technology. It's also compatible on any type of flooring, and works great in garages, basements, man caves, and more.
Especially in tough weather environments, the S2 is great for golf facilities and individuals who want to play year-round. Play golf during any type of weather, day or night, in the comfort of your own home or business. Take advantage of unlimited practice, visual swing analysis tools, and extensive ball flight data that helps improve your game. The S2 is also perfect for entertaining your friends and family in a new, interactive way.
Call our sales representatives at (800) 798-9094 or jump to the contact us page to find out more![/vc_column_text][/vc_column][/vc_row][vc_row][vc_column][vc_empty_space height="70px"][/vc_column][/vc_row]