Jon Rahm Wins 7th PGA TOUR Event After Preparing with Full Swing Simulator & KIT
Posted: May 3, 2022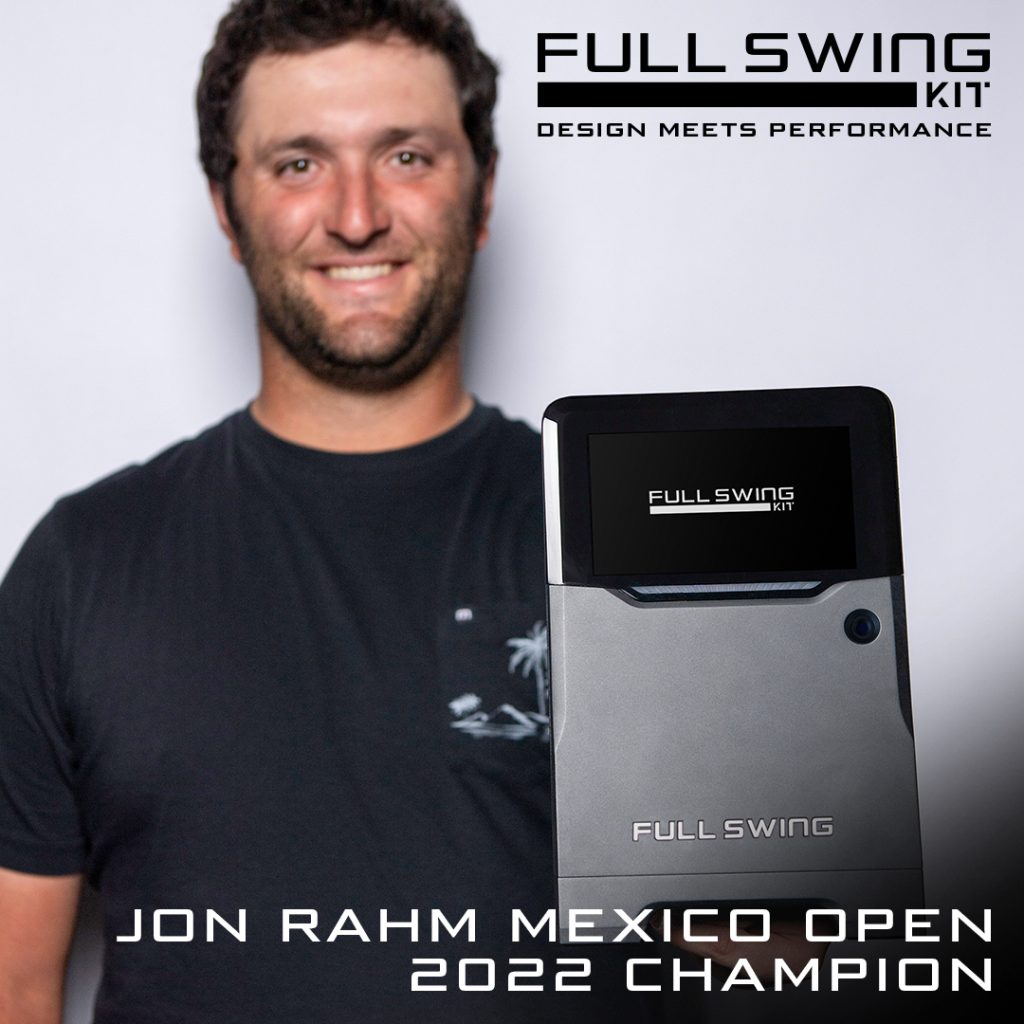 Full Swing celebrated its second solo victory in the last two PGA TOUR events when world number 1, Jon Rahm, raised his 7th trophy on the PGA TOUR after a win at The Mexico Open this Sunday to follow-up Jordan Spieth's win at RBC Heritage.
Rahm continues to play with a confidence and determination that comes from hours of putting in the work before getting to the course whether on his Full Swing Pro Series Simulator that he has installed at his home, along with Full Swing's Virtual Green, or when he is on-range getting his numbers dialed in with the Full Swing KIT launch monitor.
When asked about how he planned to use the new Full Swing KIT Launch Monitor in an earlier interview, he spoke to the ease of use with the device and how he can complement it with using his home simulator, "The simplicity of KIT itself makes it easier. Gives you the numbers that you need. Especially when you have a simulator here matching up what your feel is, right? It's perfect."
Full Swing is excited to continue to see its team of the best players in the game show that its products truly are Champion Proven Technology.