ABC LATE NIGHT TREATS AUDIENCE TO KIMMELTIMBERLAKE CLOSEST TO THE HOLE SHOWDOWN
Posted: April 1, 2009
News & Events
ABC LATE NIGHT TREATS AUDIENCE TO KIMMEL, TIMBERLAKE CLOSEST TO THE HOLE SHOWDOWN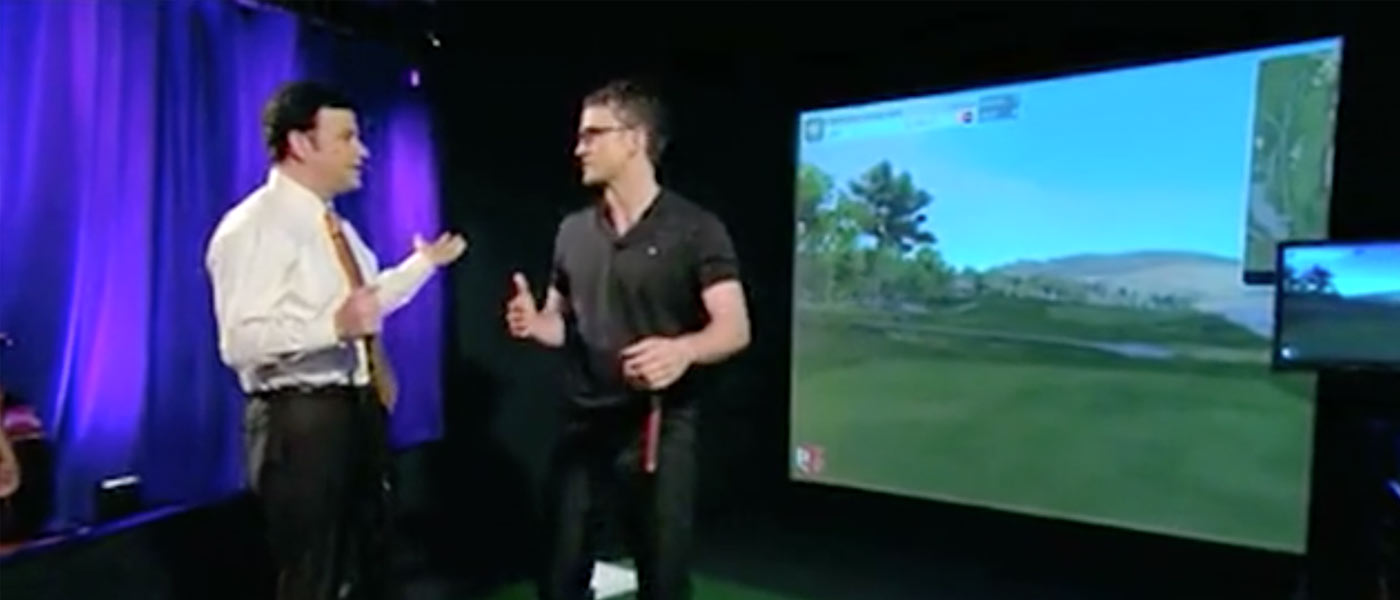 LOS ANGELES, CALIFORNIA – Jimmy Kimmel Live!, ABC's longest running late night talk show since the early seventies, managed to tape a portion of the show on the 10th hole of Pebble Beach Golf Course – thanks to Full Swing Golf.
With a custom built simulator installed inside the El Capitan Theater, Jimmy Kimmel and guest Justin Timberlake squared off in a head to head, one hole showdown to find out who was the better golfer.
Timberlake, a regular at PGA events, struck the first ball which landed in the middle of the fairway. As Kimmel prepared for his shot, Justin took it upon himself to give some swing lessons to the talk show host, resulting in a golf cuddle that undoubtedly helped to send Jimmy's ball soaring onto the unplayable beach. Justin continued to show his golf prowess by parring the hole, as he used his 4 iron to land the second shot 8 feet from the hole and finished out with 2 putts.
Apparently golf instruction is one of Timberlake's many talents as well. Just before taping the show, Justin took a few minutes to give some golf lessons to Access Hollywood host Shaun Robinson in the simulator. Timberlake and Robinson definitely brought sexy back to the AH Studio. You can search for videos of the "Golf Cuddle" and JT's visit to Access Hollywood on YouTube.